The other hurdle, the signature that Illinois Secretary of State Jesse White has so far declined to provide on paperwork certifying Burris' appointment, is in the hands of the Illinois Supreme Court. White has said the governor shouldn't have appointed someone to fill President-elect Barack Obama's Senate seat, given the corruption charges against him.
"I feel like I've passed this test with flying colors," the 71-year-old Burris told reporters Thursday after testifying for almost 90 minutes before the committee, which later voted to recommend impeaching the governor. "I have nothing to hide."
Now Burris awaits the court's decision. It isn't clear how long that will take.
Blagojevich was arrested Dec. 9 on federal charges that include allegations he schemed to sell or trade Obama's Senate seat.
The two-term Democratic governor has denied any wrongdoing, but Senate Democrats had warned that the corruption allegations would strip credibility from anyone he named to fill the vacancy. Blagojevich ignored them and appointed Burris on Dec. 30, creating a furor.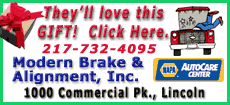 White pressed the governor not to fill the seat before Burris' appointment, then withheld his signature as a "ceremonial" stand against the move, White spokesman Dave Druker said Thursday. If the court says White has to sign, he will, according to Druker.
Still, "our lawyers found nothing in the law that required Mr. White to sign that document," Druker said.
Senate Majority Leader Harry Reid has said that once Burris met with the panel and the paperwork is signed, the Senate would almost certainly vote on whether to seat Burris.
The process still could take several weeks, Senate officials have predicted.
Burris went to Washington to be sworn in Tuesday and was turned away from the Capitol in the rain.
But Democrats quickly retreated, bowing to private pressure from Obama and others who said the dispute was damaging to the party.
Reid said late Thursday that he hadn't decided whether Burris' testimony improved his chances.
"I haven't heard anything about his testimony. I've got to see what he said, I've no idea," Reid said coming off the Senate floor after closing business for the night.
Dick Durbin of Illinois, the Senate's No. 2 Democrat, said Thursday night that he and his colleagues will "carefully review" Burris' testimony.