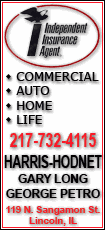 The officer remains free and has not been charged with any wrongdoing. And some experts have questioned whether he fired his gun deliberately or mistakenly believed he was using his stun gun instead.
At a rally Wednesday attended by hundreds of people, Shawanda Thomas held a fluorescent yellow sign that read: "Oscar Grant: Murdered! The Whole Damn System is Guilty."
Extra police were posted Thursday at Bay Area Rapid Transit stations after a group of angry demonstrators smashed storefronts late Wednesday, set fire to cars and clashed with officers equipped with riot gear and tear gas in downtown Oakland. More than 100 people were arrested and about 300 businesses were damaged.
Oakland Mayor Ron Dellums called for calm. "Even with our anger and our pain, let's still address each other with a degree of civility and calmness and not make this tragedy an excuse to engage in violence," he said. "I don't want anybody hurt. I don't want anybody killed."
At the mayor's request, the Oakland Police Department launched an investigation into the shooting Thursday. Alameda County District Attorney Tom Orloff, whose office also is investigating, said he probably would decide within two weeks whether to file charges.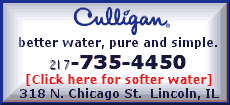 Transit police officer Johannes Mehserle was initially placed on paid leave. He resigned from the BART police force Wednesday, but officials say he has refused to speak with the transit agency's investigators. He has not spoken publicly about the incident.
Mehserle's attorney, Christopher Miller, declined to comment on the investigations.
Grant's family has filed a $25 million wrongful-death claim against BART, the San Francisco Bay Area's commuter rail system, and relatives want Mehserle to be criminally charged.
"They want justice, but they don't want any more violence," said John Burris, an attorney for Grant's family. "That officer hasn't been prosecuted ... That's why people don't have confidence in the system right now."
Local African-American leaders expressed outrage Thursday at the shooting. And some Oakland residents have alleged it was racially motivated. Burris said he does not have any evidence that Grant was shot because he was black.
"There were racial slurs made by other officers to the group that Oscar Grant was with, but I have no evidence that this particular officer directed racial slurs toward Oscar Grant," Burris said.
BART officials said the agency is trying to conduct a thorough investigation, but that the public appears to be making judgments about the case based on raw video they saw online or on television.
"They see the answer before them playing out over and over on TV, but we have to follow the process and have to turn over evidence to the DA, and the DA decides what to do from there," said BART spokesman Linton Johnson.
The shooting unfolded in front of dozens of train passengers who were returning home after New Year's Eve celebrations.
Police officers arrived shortly after midnight on New Year's Day at the Fruitvale BART station following reports of young men fighting on a train. Grant was one of several who were ordered off the train, questioned and then restrained by Mehserle and other officers.
Videos shot by onlookers show Grant being pushed onto his stomach shortly before Mehserle fired his gun at Grant's back. The bullet ricocheted off pavement and pierced his lung, killing him.