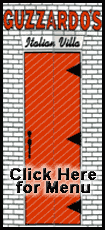 A 20-mile stretch of Interstate 5, the state's major north-south freeway, was shut down between Olympia and the Oregon line, with one section under 3 feet of water. Avalanches closed I-90, which cuts east from Seattle through the Cascades, along with the two other routes through the mountains. Amtrak service and most freight trains were stopped as well.
Hundreds of truckers pulled their rigs off onto the shoulders or packed truck stops as the bad weather bottled up nearly all freight in and around Seattle, costing the economy untold millions of dollars of day.
"You can't go north, you can't go east, you can't go south. What are my options?" said Jon Amerman, a trucker from White Hall, Mont., who had planned to head east to Yakima to pick up apples after delivering a load of goods to Seattle. Instead, he pulled over to the side, and figured his company was losing more than $1,000 a day every day that he was idle.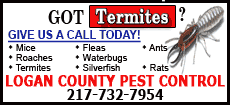 More than 30,000 people in western Washington were urged to evacuate their homes on Wednesday in low-lying areas from Bellingham near the Canadian border to the Kelso area near the Oregon line as rivers spilled over their banks and flooded some neighborhoods.
The stricken areas included such far-flung Seattle bedroom communities as Fife, Orting and Snohomish, but Seattle itself saw little flooding.
Rescuers had used boats to evacuate scores of people from nursing homes. Fire trucks rolled through the streets, using loudspeakers to warn people to leave.
No serious injuries were reported.
"I think we're seeing an all-timer, or as bad as anyone has seen," said Rob Harper, a spokesman for the state Division of Emergency Management. "We just haven't seen this extent of flooding."
Many rivers were still rising Thursday, though others began dropping as the heavy rain subsided and snowmelt lessened with falling temperatures.
State officials said the danger of avalanches would keep I-90 closed at Snoqualmie Pass at least until Friday, and I-5 would probably still be flooded over the weekend. Crews reopened U.S. Highway 2, which crosses the Stevens Pass in the Cascade Mountains, on Thursday after two days of closure.
Crews struggled to reopen highways, especially those leading to communities cut off by the flooding and avalanches.
In Orting, a town near Mount Rainier, Jamie Hicks used five pumps to try to clear the 2 1/2 feet of water from his house, about 50 yards from the swollen Puyallup River.
"We're veterans at this," Hicks said as his son rowed a boat in front of the house. "You just pump it out."
Orting officials told residents Thursday afternoon that they could return to their homes.