Cornelia Wallace was the niece of two-term Gov. James E. "Big Jim" Folsom. The dark-haired beauty, known simply as "C'nelia," married George Wallace on Jan. 4, 1971 -- just days before he began his second term as governor. It was the second marriage for both.
The union marked a merger between Alabama's two most famous political families and surprised some because George Wallace had defeated Jim Folsom in the 1962 race for governor and the relationship between the two governors had been strained since then.
Cornelia Wallace was a socially active first lady known for her lively personality. But for many, the most lasting memory of her occurred on May 15, 1972.
She was accompanying her husband on the Democratic campaign trial for president when Arthur Bremer shot him four times at a campaign rally in Laurel, Md. A news camera captured photos of Cornelia Wallace throwing herself over her husband's body to shield him as he lay bleeding in a shopping center parking lot.
"She's etched in Alabamians' memory because of the tragedy of that," said Joe Turnham, chairman of the Alabama Democratic Party.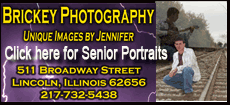 William Stewart, a longtime political scientist at the University of Alabama, said he remains impressed by her bravery during the shooting and her loyalty to her husband during his long recovery from the wounds that left his legs paralyzed.
"I don't know if he would have made it without her," Stewart said. "She was totally devoted to him. It was beautiful to see."