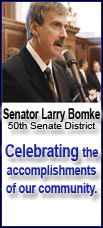 The remarkable find 146 years after the soldier perished is a reminder that the battlefield at Antietam is "ground that was basically changed forever by what happened on it," Superintendent John W. Howard said Thursday.
Many of the nearly 3,700 soldiers killed in the pivotal 1862 battle were buried in nearby cemeteries five years later, but the New York soldier's remains were somehow overlooked until now.
The handful of bone fragments, iron uniform buttons and U.S. belt buckle help bring into focus the story that battlefield rangers strive to tell.
"These armies were made up of people, of men who fought here," Howard said.
The soldier's identity may remain a mystery. Howard said he was young, probably between 19 and 21, based on the condition of teeth in a recovered jawbone. A National Park Service archaeologist and Smithsonian Institution anthropologist were the ones who confirmed he was a soldier.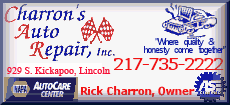 And he apparently was no fresh recruit. Five iron buttons found along with textile fragments included some from a coat issued in New York and others bearing the "Excelsior" slogan of federal uniforms, an indication that he had served long enough to replace the lost originals.
The soldier could have served in any of 24 New York regiments that fought in the field where fierce small-arms and artillery fire obliterated cornstalks and men alike.
"We've always worked with the number that there's somewhere between 140 and 200 missing in action here, and some of them, because of the volume of fire, they just ceased to exist as an entity -- they were just totally destroyed," Howard said.
About 23,100 soldiers were killed, wounded, captured or declared missing at Antietam on Sept. 17, 1862. Days later, the dead were buried less than three feet deep in the rocky soil, marked by crude wooden headboards.
Five years later, most were dug up and reburied -- the Union soldiers at the Antietam National Cemetery and the Confederates in nearby towns.