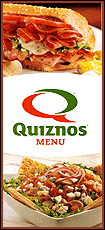 A year ago, of course, the famously rollicking ceremony was caught up in the strike by Hollywood writers, who vowed to picket if it aired.
The plug was pulled on Adelman's extravaganza just days before the big night. What NBC aired instead was an hourlong laundry list of winners, read aloud by the co-hosts of "Access Hollywood."
No stars! No glitz! No service to fans of the annual Globes gala. No wonder just 5.8 million of them watched the bare-bones substitute, less than one-third its audience in 2007.
That was then. The Globes will be revived for viewers Sunday at 8 p.m. EST, with NBC airing the festivities live from the celebrity-packed ballroom of the Beverly Hilton hotel.
"We're making this year bigger and better than ever," said Adelman, who promised a measure of glamour in the show's design "that should remind everyone in the room why they got into this business in the first place."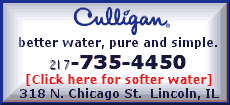 He noted that Meryl Streep will contribute to the night's suspense. She's up for two awards: in the musical or comedy actress category for "Mamma Mia!" and dramatic actress for "Proof."
Among Streep's rivals in the latter category is Kate Winslet ("Revolutionary Road"), who is also nominated in the supporting-actress category for "The Reader."
From the TV world, Tina Fey should loom large. Several months after scoring Emmys for her comedy creation, "30 Rock," as well as for best actress in a comedy, Fey and her series could take home Golden Globes in those categories.
Steven Spielberg will receive the Cecil B. DeMille Award for his outstanding contribution to the entertainment field, "and we're going to have a lot of people in the room who have worked with him, which will make the night very special," Adelman said.
"Brad Pitt and Angelina Jolie will be there. Tom Cruise will be there. It's really an embarrassment of riches!"
Scheduled presenters include the Jonas Brothers, Hayden Panettiere, Martin Scorsese, Simon Baker, Drew Barrymore, Sacha Baron Cohen, Salma Hayek, Jessica Lange, Jennifer Lopez, Amy Poehler and Seth Rogen, as well as Ricky Gervais, who provided one of the few bright moments during last September's dreary Emmycast.
And, virtually guaranteeing things don't get dreary or parched, an open bar for the guests is part of the formula.