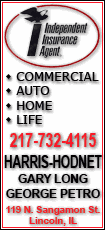 "It's amazing to see how generous you've been to our film," said Boyle, who called the movie "a love song" to Mumbai.
"You're mad really," he continued backstage. "You're a bit like the Indians are mad about movies. When you find a movie you love, you go for it really."
"The Dark Knight" also won a pair of trophies: best action movie and best supporting actor for Heath Ledger. The crowd rose to its feet as the film's director, Christopher Nolan, accepted the award for Ledger.
"I can't presume to speak for him. His voice was as unique as it was original," said Nolan, adding that working with the actor "was one of the greatest experiences any of us ever had or will have."
"His contributions to cinema should be greatly appreciated," Nolan said, "so thanks for this appreciation."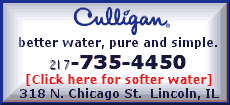 Ledger died of an accidental drug overdose in January 2007.
Sean Penn was another double winner, earning best actor honors and sharing the acting-ensemble prize for "Milk."
A humble Penn said the real Harvey Milk would have been his first choice for the starring role.
"He had the charisma that an actor can only aspire to," Penn said.
Co-star Josh Brolin called Penn's turn as the groundbreaking gay politician "the most incredible performance ever."
Milk came into the contest with eight nominations. "The Curious Case of Benjamin Button" also had eight nods, but didn't win a single award.
Kate Winslet was named best supporting actress for "The Reader," while Anne Hathaway and Meryl Streep tied for best actress for "Rachel Getting Married" and "Doubt" respectively.
"Meryl is my idol," Hathaway said backstage. "To win with my idol who I was nominated against is amazing. I'm so thrilled for her and I'm very thrilled for myself, too."
Winslet and Streep weren't on hand to accept their awards, nor was Bruce Springsteen, who won best song for "The Wrestler," from the movie of the same name.