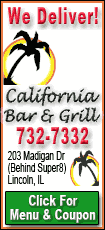 An Associated Press analysis of the most recent Energy Department data found that 156 coal-fired power plants store ash in surface ponds similar to the one that collapsed last month in Tennessee.
Records indicate that states storing the most coal ash in ponds are Indiana, Ohio, Kentucky, Georgia and Alabama.
The man-made lagoons hold a mixture of the noncombustible ingredients of coal and the ash trapped by equipment designed to reduce air pollution from the power plants.
Over the years, the volume of waste has grown as demand for electricity increased and the federal government clamped down on emissions from power plants.
The AP's analysis found that in 2005, the most recent year data is available, 721 power plants generating at least 100 megawatts of electricity produced 95.8 million tons of coal ash. About 20 percent -- or nearly 20 million tons -- ended up in surface ponds. The remainder ends up in landfills, or is sold for use in concrete, among other uses.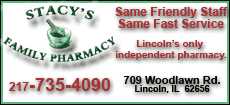 The Environmental Protection Agency eight years ago said it wanted to set a national standard for ponds or landfills used to dispose of wastes produced from burning coal.
The agency has yet to act.
As a result, coal ash ponds are subject to less regulation than landfills accepting household trash. The EPA estimates that about 300 ponds for coal ash exist nationwide. And the power industry estimates that the ponds contain tens of thousands of pounds of toxic heavy metals.
Without federal guidelines, regulations of the ash ponds vary by state. Most lack liners and have no monitors to ensure that ash and its contents don't seep into underground aquifers.
"There has been zero done by the EPA," said Rep. Nick Rahall, D-W. Va., chairman of the House Natural Resources Committee. Rahall pushed through legislation in 1980 directing the EPA to study how wastes generated at the nation's coal-fired power plants should be treated under federal law.
In both 1988 and 1993, the EPA decided that coal ash should not be regulated as a hazardous waste. The agency has declined to take other steps to control how it is stored or used.
Rahall plans to introduce legislation this Congress to compel the EPA to act. "Coal ash impoundments like the one in Tennessee have to be subject to federal regulations to ensure a basic level of safety for communities," Rahall said.
At a hearing held Thursday on the Tennessee spill, Senate Democrats called for stricter regulations.
"The federal government has the power to regulate these wastes, and inaction has allowed this enormous volume of toxic material to go largely unregulated," said Sen. Barbara Boxer, D-Calif., who chairs Senate committee that oversees the EPA.
The agency says it is working toward a national standard and that there has been no "conscious or clear slowdown" by Bush administration officials who have run the agency since 2001 and often sided with the energy industry on environmental controls.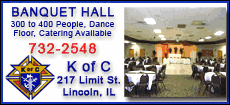 "It has been an issue of resources and a range of pressing things we are working on," said Matthew Hale, who heads the agency's Office of Solid Waste.
Over the years, the government has found increasing evidence that coal ash ponds and landfills taint the environment and pose risks to humans and wildlife. In 2000, when the EPA first floated the idea of a national standard, the agency knew of 11 cases of water pollution linked to ash ponds or landfills. In 2007, that list grew to 24 cases in 13 states with another 43 cases where coal ash was the likely cause of pollution.
The leaks and spills are blamed for abnormalities in tadpoles. The heads and fins of certain fish species were deformed after exposure to the chemicals. In 2006, the EPA concluded that disposal of coal waste in ponds elevates cancer risk when metals leach into drinking water sources.