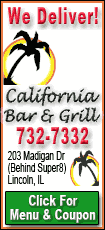 The other appointee is retired Adm. Dennis Blair, a former head of the U.S. Pacific Command who won high marks for countering terrorism in southeast Asia after the Sept. 11, 2001, attacks. He worked closely with foreign partners to target the Jemaah Islamiyah in Indonesia and Abu Sayyaf in the Philippines, offensives that crippled both terror groups.
Sen. Ron Wyden, D-Ore., told The Associated Press on Thursday that he plans to question Blair about the role he played 10 years ago in U.S. efforts to rein in the Indonesian military as it brutally cracked down on civilians in East Timor. Staff aides to other members said they would be listening closely to the answers.
Paramilitary groups sponsored by the Indonesian military with U.S. financial and political patronage slaughtered more than 200,000 East Timorese over two decades. In 1999, as civilians were being massacred, Congress and the Clinton administration cut off all military ties.
Blair, then U.S. Pacific Command chief, pushed for renewing relations with the Indonesian army, reasoning that drawing them closer would give the U.S. more leverage. In April 1999 he was sent to Indonesia by President Bill Clinton to meet with the new military leader and offer to restart some military training. The meeting occurred just days after Indonesian-sponsored militias had slaughtered nearly 60 people seeking refuge in a church. Blair has said he only learned of the massacre a few days after the meeting.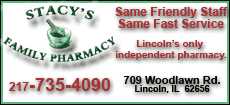 "I think it's extraordinarily important at this point when we are trying to send a different message about our values and our priorities in human rights to move as is quickly as is responsibly possible. I have some questions about whether that has been done and I want to ask about that. I want to ask him about it. I am not making any charges," Wyden told the AP.
The East Timor and Indonesia Action Network, a human rights group, called Blair a poor choice for intelligence director this week.
"Blair offered the Indonesian military in the midst of massacres encouragement for business as usual. He didn't criticize their behavior," John Miller, a spokesman for the group, said.
Obama has said he wants to clean up the U.S. reputation on human rights after eight years of Bush administration policies.
Robert Gelbard, who was ambassador to Indonesia and East Timor from October 1999 to 2001, said in an interview that he has no concerns about Blair's record on human rights, or his qualifications for the job. He acknowledged that he and Blair professionally disagreed over the amount of training the Indonesian military should get but shared the goal of trying to bring the organization into line with democratic practices.