House Speaker Nancy Pelosi said she was "very excited" about leading off the new Congress with the labor rights issues. "It is our message to working women in America that we value their work and their time, and that the Congress will not allow them to be discriminated against in the workplace."
With Democrats padding their majority in the House in the November election, both bills should pass with comfortable margins.
The Lily Ledbetter Fair Pay Act is a response to a 2007 Supreme Court decision that made it more difficult to sue over past pay discrimination. The other bill, the Paycheck Fairness Act, would strengthen the 1963 Equal Pay Act that requires equal pay for equal work.
Both passed the House in the last session of Congress but failed to clear the Senate. Senate Democrats, who also fortified their majority in the November elections, fell three votes short of stopping a GOP-led filibuster of the Ledbetter bill in April. Obama made a rare diversion from the campaign trail to speak on the Senate floor in support of the bill. His rival at the time, Sen. Hillary Rodham Clinton, D-N.Y., also interrupted her campaign to return to the Senate for the vote.
The White House and other opponents argued that the bills would lead to more lawsuits against employers and be a boon for trial lawyers.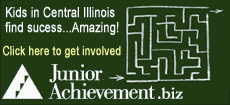 The Senate plans to take up the Ledbetter legislation next week. Clinton plans to introduce a companion to the paycheck fairness bill in the Senate, but no time has been set for floor debate.
The early foray into labor rights issues is a prelude to what could be the most controversial bill that Congress tackles in the first year of the Obama administration -- legislation to take away the right of employers to demand secret-ballot elections by workers before unions could be recognized.
Both labor groups and the business groups who vehemently oppose it say the Employee Free Choice Act could tip the balance of power in labor efforts to organize workplaces.
Business groups say it is an affront to democratic principles. Unions say companies have used secret ballots to intimidate pro-union workers and that the bill could help reverse the downward trend in union membership.
Lily Ledbetter was a supervisor at a Goodyear Tire & Rubber Co. plant in Gadsden, Ala. She sued the company over pay discrimination when she learned, shortly before retiring after a 19-year career there, that she earned less than any male supervisor. A jury ruled in her favor, but the Supreme Court, in a 5-4 vote, threw out her complaint, saying she had failed to sue within the 180-day deadline after a discriminatory pay decision was made.
"This ruling just doesn't make sense in the real world," Ledbetter said in a telephone news conference Thursday. "In a lot of places you could get fired for asking your co-workers how much they are making."