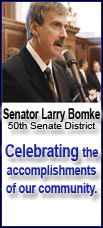 But will there be any gadgets on the market that can receive those signals? That's less clear, since there are no firm launch dates for compatible products.
As with other launches of new broadcasting services, there's a "chicken-and-egg" conundrum, said Mark Aitken, director of advanced technology for the Sinclair Broadcasting Group Inc. Without broadcasts, there is no market for devices. Without devices, there is no one to broadcast to.
"Broadcasters have come together and said 'We'll be the chicken,'" Aitken said. "We'll put services out there without devices."
Though their marketing plans are not firm, manufacturers did show off prototype devices at the International Consumer Electronics Show here on Thursday that were able to receive trial broadcasts from two local stations. LG Electronics Inc. of Korea, a major partner in developing the broadcast technology, showed off two prototype cell phones and a portable DVD player. Kenwood Corp., Delphi Corp. and Visteon Corp. are developing car-based receivers.
In getting cell phones with TV receivers into the hands of consumers, broadcasters face a substantial obstacle: the cellular carriers. The largest, AT&T Inc. and Verizon Wireless, sell phones that are compatible with a rival mobile broadcasting system run by Qualcomm Inc. It provides 10 channels for $15 per month.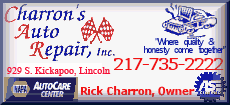 The Open Mobile Video Coalition, the mobile TV broadcaster group, said it has had discussions with the carriers, and expects there to be deals with at least some of them.
The 22 markets where "Mobile Digital TV" will be rolled out this year cover 35 percent of U.S. households, the OMVC said. New York, Chicago, Philadelphia, San Francisco, Boston, Washington and Atlanta are the largest participating markets. In total, 54 commercial network affiliates have committed to launching broadcasts. Another nine PBS affiliates are considering joining them, the OMVC said.
Mobile devices are unable to receive conventional digital TV broadcasts, which are designed for stationary antennas. But the OMVC is far from alone in tackling this problem, particularly when it comes to reception in cars.