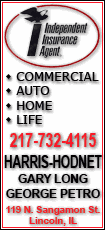 The brother, who has been arrested by police, has confessed to cutting her stomach open with a razor blade and removing and burying the fetus. He has said he acted alone. The mother has not yet been detained because she lives in a remote area, several hours' drive from the provincial capital, Provincial Police Chief Ewaz Khan said.
The girl was in critical condition Friday at Bagram Air Base outside Kabul, having been flown there the night before for treatment, said Capt. Elizabeth Mathias, a spokeswoman for U.S. forces in Afghanistan. Bagram doctors said the girl had been about five months pregnant when she underwent the "traumatic c-section," according to Mathias.
The abortion was performed about nine days ago, using no anesthesia. The incisions were stitched up with a thick string usually used to sew up potato sacks, said Gulam Mohammad Nader, one of the doctors who treated the girl in the provincial capital. He said the wound became dangerously infected.
The girl's 20-year-old brother, Ali, told The Associated Press in a phone interview from prison that he now regretted his actions.
"I had thought it was simple," he said. Ali, who did not want his last name used, said his mother was against the abortion, though she did not try to prevent it.
Mohammad Nasir Fayaz, administrative head of the district where the family lives, said the girl told him that her mother was involved.
The mother could not be reached for comment. It was not clear if the two had obtained lawyers yet.
Abortion is illegal in Afghanistan except if the mother's health is in danger. Even in those cases, a panel of three doctors has to approve the operation, said Dr. Abdullah Fahim, a spokesman for the health ministry.
Families in the deeply conservative country -- where there are strong taboos against sex outside of marriage -- often got to extreme lengths to conceal rape, which can destroy a victim's reputation and future. Girls who are raped have little chance of ever getting married and married women are often shunned by their husbands. The victim and her family are tainted with the shame of the act and the woman is often accused of having consented to the sex.
"I told my sister that this was bad for us, for our family, and bad for the community," Ali told the AP.