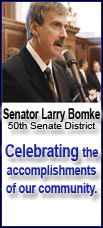 "I'm shocked that we have to ask these questions," said Harvard law professor Elizabeth Warren, "but what I will say is that I'm not giving up on this. The best news is that these questions have gotten a lot of attention and a lot of people are demanding answers and when a lot of people demand answers, things start to change."
Warren appeared on a nationally broadcast television show Friday as the Congressional Oversight Panel she heads released a report featuring questions about how banks are spending taxpayer money, how the money will combat the rising tide of home foreclosures and Treasury's overall strategy for the rescue.
But Treasury's Dec. 30 response "did not provide complete answers to several of the questions and failed to address a number of the questions at all," said the panel's second report.
The new document cited an Associated Press investigation that found none of the banks was willing to disclose what they were doing with hundreds of billions of dollars distributed through direct injections of federal money.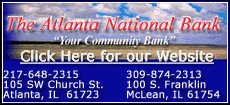 "For Treasury to advance funds to these institutions without requiring more transparency further erodes the very confidence Treasury seeks to restore," it said.
Appearing Friday on ABC's "Good Morning America," Warren said that Treasury "didn't put any tracking mechanisms on it."
"They didn't tell the banks what they had to do in order to get the money. It might be used for lending, it might be used to buy other banks ... Or it might just be stuffed in vaults and left there," she said.
"I think that Congress may want to take a very hard look at that question," Warren added. "Ultimately, we don't have a badge, don't have a gun. It's up to Congress."
"In my view, the heart of this problem started with the housing bubble and the mortgage foreclosure mess and in my view, that's where the solution should start as well," Warren said.
Most of the panel's report argues that better responses to unanswered questions are "essential" and explains why it believes Treasury's earlier responses were insufficient.