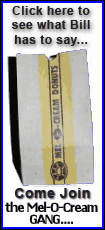 Obama moved quickly to choose core members of his Cabinet, including Sen. Hillary Rodham Clinton to head the State Department, New York Federal Reserve Bank president Timothy Geithner to be Treasury secretary and Robert Gates to stay on as chief at the Pentagon.
Tradition calls for current Cabinet secretaries to prepare letters of resignation as the administration nears its end. But they all serve at the discretion of the president, and Bush has directed that they will formally leave office at noon on Jan. 20, concurrent with the swearing in of the new president.
The exception is Gates, who by becoming Obama's defense secretary could move up in the line of presidential succession, although only for a few hours, if the Senate acts quickly to confirm Clinton or Geithner. Homeland Security Secretary Michael Chertoff also will keep his job briefly, until 9 a.m. on Jan. 21, to oversee the massive security operation for the inauguration.
The Bush Cabinet secretaries, by resigning, take themselves out of the line of presidential succession, which does not apply to the next administration until the new president and his Cabinet are sworn in.
The Presidential Succession Act signed by President Harry Truman in 1947 has the vice president -- Dick Cheney until Jan. 20 -- next in line, followed by speaker of the house, Nancy Pelosi, and the president pro tempore of the Senate, Robert Byrd, D-W.Va.
Following are 15 Cabinet posts starting with the secretary of state, treasury secretary and defense secretary. At the bottom of the list are the heads of the two newest departments, Veterans Affairs and Homeland Security.
Excluded are Cabinet secretaries -- Interior Secretary Carlos Gutierrez and Labor Secretary Elaine Chao at present -- who are not natural-born citizens.