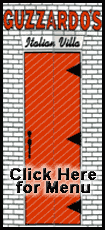 It was hardly a high-wattage matchup of Heisman winners -- more a sloppy, choppy affair that the rough-and-tumble Tebow took over at the end.
The style won't satisfy fans of Utah, Southern California and Texas, who all want to claim the top spot.
No matter to the Gators. They finished far ahead of the Utes in the final Associated Press poll Friday, receiving 48 of 65 first-place votes.
"I'll tell you, we're going to enjoy a big win, we're going to enjoy the national championship," coach Urban Meyer said. "Let someone else worry about that. Gators are No. 1."
The Associated Press will release its final poll early Friday morning.
Beaten out for the Heisman this season by Oklahoma quarterback Sam Bradford, Tebow outplayed him and was picked the game's most outstanding player.
"I wanted to do whatever I could to help my team win this game, and if I was trying to run and run some people over, to get the crowd into it, to get the momentum, then that was what I was going to try to do," Tebow said.
"They were doing a good job of getting to me and trying to get some licks, but I felt my body was able to withstand it," he said.
Percy Harvin ran wild and Florida made two goal line stands against the highest-scoring team in modern history.
"Tebow, just call him Superman," Harvin said.
National chomps, indeed!
Tebow shook off a career-high two interceptions and drove the Gators (13-1) to the clinching score. He took two hard steps toward the line, jumped and zipped a 4-yard touchdown pass to David Nelson with 3:07 left to make it 24-14.
Tebow carried the ball on the Gators' final six plays, smashing into the line five times. He also drew an unsportsmanlike penalty for woofing at the Sooners and doing the Gator chomp.
"I was already motivated for a national championship game. But you know, there was some trash talking going on, and it just gets me going during the game," said Tebow, who ran for 109 yards.
His passing wasn't so precise -- 18-for-30 -- yet it was his sheer will that kept the Gators going.
Tebow finished third in this year's Heisman voting behind Bradford and Texas' Colt McCoy, and kept that in mind.
"I try to use everything as motivation," he said.
Tebow added to the title he helped the Gators win in 2006 with a rout of Ohio State and, one season after winning the Heisman, brought home another trophy. He figures to soon decide whether he'll come back for his senior season or enter the NFL draft.
Harvin returned from an ankle injury and dashed for 122 yards on only nine carries for the Gators. His 52-yard gallop set up Jonathan Phillips' 27-yard field goal early in the fourth quarter for a 17-14 lead.
It was Florida's third national title overall, and the third straight for a team from the Southeastern Conference, and it was the Sooners' fifth straight loss in a BCS game. Oklahoma (12-2) set a modern record for scoring with 702 points this season and put up at least 60 points in its last five games, yet never found its rhythm.
"In the end, I'll be glad to try again next year," Sooners coach Bob Stoops said. "If that's the biggest burden I have to bear in my life, I'm a pretty lucky guy."
Bradford was a disappointing 26-for-41 with two interceptions. Like Tebow, he's going to explore his potential for the NFL draft -- not exactly off the performance he wanted.
"Obviously, they're a great defense. I think just a couple times we got ourselves in trouble," Bradford said.
These teams totaled an average of 99 points per game, but wound up with a scoreless first quarter. In the second quarter, Florida's defense made a pair of goal line stands that left it 7-all at halftime.
By then, college football fans around the country were certainly wondering whether these were indeed the two best teams. And it surely gave steam to the suggestion by President-elect Barack Obama and others that a playoff system is needed.