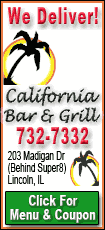 The Gators received 48 first-place votes and 1,606 points in the poll released early Friday, after they beat Oklahoma 24-14 in the BCS national title game.
Utah, the only team in major college football to go undefeated this season, got 16 first-place votes and 1,519 points.
"I thought we had an outside chance," Utah coach Kyle Whittingham said in a telephone interview with the AP. "There was enough national sentiment, I thought we might get the No. 1 slot. It wasn't to be."
Florida won its third AP national championship and second in the last three seasons. Steve Spurrier and Heisman Trophy winner Danny Wuerffel led the Gators to the 1996 title.
No. 3 USC received one first-place vote. Texas was No. 4 and will have to settle for finishing ahead of fifth-ranked Oklahoma.
The Longhorns beat the Sooners in the regular season and thought they deserved OU's spot in both the Big 12 and national championship games.
The Utes from the Mountain West Conference swept through their regular season, while Florida and Alabama from the SEC, Texas and Oklahoma from the Big 12 and Southern California from the Pac-10 jockeyed for position in the national title chase.
The Mountain West does not have an automatic bid to the BCS -- it's not considered a strong enough league to deserve one -- but the Utes earned their way in.
Utah was seventh in the final regular-season poll, but that perfect record looked much more impressive after the Utes beat Alabama 31-17 in the Sugar Bowl last week.
"All you can do is go out and beat the people on the schedule, which was exactly what our guys did," Whittingham said.
Whittingham proclaimed his team No. 1. USC's Pete Carroll had already done that after the Trojans' 38-24 victory in the Rose Bowl against Penn State. Texas coach Mack Brown followed suit, proudly touting his Longhorns as the nation's best after a 24-21 victory over Ohio State in the Fiesta Bowl this week.
Whittingham said he would vote his team No. 1 in the USA Today coaches' poll, even though the American Football Coaches Association has agreed to have all its voters place the winner of the BCS national championship game first on their ballots.