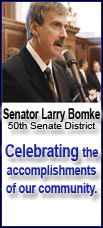 "I think you'll see us now turn to players who we can take chances on, players who represent potential impact players," Red Sox general manager Theo Epstein said. "We still have some things going on."
Epstein would not confirm the deals for Smoltz or Penny, but as he spoke Penny was on his way out of Boston after completing his physical. The two-time All-Star, a native Oklahoman, was off to watch the Sooners play in the Bowl Championship Series title game against Florida.
Smoltz, who spent his first 21 years with the Atlanta Braves, reached a preliminary agreement with the Red Sox on a $5.5 million, one-year contract, according to a person familiar with the negotiations who spoke on condition of anonymity because the deal had not been announced. The person said Smoltz will have the chance to earn another $5 million in performance bonuses based largely on how much time he spends on the active roster.
For example, the pitcher would get $125,000 if he's on the opening-day roster and $500,000 if he's on the roster on the final day of the regular season
.
The deal is contingent on Smoltz passing a physical, which was scheduled for Monday.
"I was going to withhold comment until the announcement of my signing with a new team," Smoltz said in a statement issued through his agent, "but I now feel the need to clear up any misconceptions and inaccuracies about the contract negotiations between myself and the Atlanta Braves. There were large discrepancies between the offer from the Braves and offers from other teams."
The Red Sox are also negotiating with Mark Kotsay to return as a backup first baseman and outfielder. They are also pursuing a catcher, while holding out the possibility that Jason Varitek could return or be replaced by a platoon that played at Triple-A last year.
The Red Sox agreed to pay Baldelli $500,000 for 2009, taking a chance on a player who spent most of last season on the disabled list for the AL champion Rays. The 27-year-old batted .263 with four home runs and 13 RBIs in 28 games after being diagnosed with a mitochondrial disorder that causes chronic muscle fatigue.
Further tests, however, and a recent visit to the Cleveland Clinic led to what Baldelli called a "refined" diagnosis of channelopathy, a protein irregularity considered more treatable and less severe.
"The results were positive," he said. "It was something I was definitely excited about for my personal health and for my career.
"I think once I get to spring training and get to my feet again, I'll know a lot more," said Baldelli, who received the Tony Conigliaro Award on Thursday for overcoming adversity with courage and determination. "I anticipate being able to do more than I did last year."
A Rhode Island native who homered against Boston in the Rays' Game 3 victory during the AL championship series and had a go-ahead single in the seventh game, Baldelli can earn $7 million in bonuses.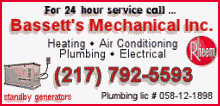 "I didn't like him so much when that ball went over the Green Monster," Red Sox manager Terry Francona said. "If there are some risks, it seemed like it was kind of worth it from our side because he is so accountable as a player and as a person."
Penny is 94-75 in nine years for the Florida Marlins and Los Angeles Dodgers, going 16-4 with a 3.03 ERA in '07 and finishing third in voting for the NL Cy Young Award. But he was 5-9 with a 5.88 ERA in 15 starts last year for the Dodgers before going on the disabled list with shoulder tendinitis and bursitis.
His deal could be announced as early as Friday.