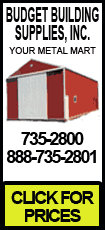 Mangini, who began his NFL career as a ballboy for the Browns, was introduced as Cleveland's 12th full-time coach on Thursday, less than two weeks after he was fired by the New York Jets.
The 37-year-old Mangini signed a four-year deal with the Browns, who are rebuilding once again following a 4-12 season that ended with the firings of coach Romeo Crennel and general manager Phil Savage.
Browns owner Randy Lerner hasn't decided on a GM yet, but the frontrunner is George Kokinis, Baltimore's director of player personnel and a longtime friend of Mangini's.
Mangini began shagging balls with the Browns in 1994 under then-coach Bill Belichick, who liked the kid's work ethic and quickly promoted him to a public relations assistant before adding him to the scouting department. Now Mangini's taking over the job from Crennel, one of his best friends in the game who may be on his staff in Cleveland.
"It is really special to be back here, where I got my first opportunity," said Mangini, who opened his news conference by joking that he should be getting coffee or food for the media. "I have a very distinct vision of what I want to build. Having talented players with character, players selflessly driving toward the same goal. I'm going to be vigilant about that."
When he arrived in New York, Mangini inherited a 4-12 team and led them to 10 wins in his first season, prompting the tabloids to dub him "Mangenius." By the end of his run in the NFL's largest market, he was being called moody, dour and controlling -- like Belichick.
Mangini went 23-25 with one playoff loss in three seasons with the Jets, who started 8-3 this season but lost four of their last five games and missed the playoffs.
He took the fall after the Jets finished a disastrous stretch where they lost to Denver, San Francisco and Seattle -- three non-playoff teams -- in the final month behind 39-year-old quarterback Brett Favre's injured arm and questionable play calling by the coach.
Mangini acknowledged mistakes were made with the Jets, but said he enjoyed his time there.
"You learn so much from your experiences," he said. "I tell players, win or lose, be honest. I ask myself that all the time. Nobody stops improving. I learned so many things over three years. There's no Dummies guide to head coaching."
Mangini didn't point any fingers and said he had no problem with the Jets' acquisition of Favre, a trade that pushed starter Chad Pennington out the door.
"I really enjoyed my time with Brett," he said. "He's a Hall of Fame quarterback and came into a challenging situation. I respected how important it was for him to be one of the guys and fit into the team. I liked him as a person."
Mangini and Crennel both lost their jobs on Dec. 29, although Lerner was not aware of Mangini's dismissal when he met with the media to discuss Crennel's firing.
Rejected a few days earlier by his first choice, former Steelers coach Bill Cowher, Lerner's eyes lit up when he learned Mangini was available. The owner wasted no time in going after him and interviewed Mangini the following night in the New York area.
"It was a long week," Mangini said.