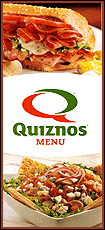 Bradley was to be introduced at a Wrigley Field news conference as he joined his seventh team in 10 years and fifth in the last five.
His onfield production has often been overshadowed by his outbursts and flashes of anger.
A switch-hitter, Bradley batted .321 with 22 homers for Texas while leading the American League with a .436 on-base percentage last season. He made the All-Star team while serving primarily as a designated hitter.
He'll fill the Cubs' need for a left-handed bat in the middle of the order and will be used mostly in right field even though he has played 100 games in the field only once in his career -- in 2004 with the Dodgers.
The 30-year-old Bradley has a history of anger issues.
He slammed a plastic bottle at the feet of a fan in the right-field seats at Dodger Stadium in 2004 after someone threw it on the field, drawing a five-game suspension. With San Diego in the pennant chase in 2007, he tore the anterior cruciate ligament in his right knee when he was spun to the ground by Padres manager Bud Black, who was trying to keep him from umpire Mike Winters. Bradley claimed he was baited by Winters, who was suspended for the final five days of the regular season and didn't work the postseason.
Bradley also got a four-game suspension for tossing a bag of balls onto the field after an ejection. And when he was with Cleveland, he had a dugout confrontation with Indians manager Eric Wedge during spring training in 2004 before getting traded to Los Angeles.