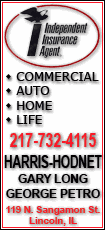 Ray Lewis, Ed Reed, Albert Haynesworth and Jevon Kearse will undoubtedly play key roles in Saturday's second-round game between the Baltimore Ravens and Tennessee Titans. But two of the NFL's finest punters, Baltimore's Sam Koch and Tennessee's Craig Hentrick, may prove to be more influential than all those defensive stars.
"Koch might be the best one out there now, and Hentrick is a veteran of veterans. That's another guy that knows how to keep a team backed up," Ravens place kicker Matt Stover said. "We're going to have two good punters on Saturday. It will be fun to watch them both."
Koch led the league with 18 punts inside the 10 yard-line. He ranked second with 34 kicks inside the 20, and his 45-yard gross average and 39.9 net were both single-season franchise records.
"Field position is going to be huge in this game, and Sam has been a huge plus for us, pinning them not just inside the 20, but inside the 10," Ravens coach John Harbaugh said.
Titans coach Jeff Fisher has an equal amount of praise for Hentrick, and, like Harbaugh, expects the punters to play key roles.
"We put a great deal of emphasis on our special teams, maybe a little bit more than most people," Fisher said. "Field position quite clearly could a very big part of this game."
Hentrich will be playing his 11th postseason game with the franchise Saturday, trailing only Bruce Matthews (15). This will be Hentrich's 22nd career playoff game, second only to Adam Vinatieri.
"I totally respect the guy," Koch said.
Now in his third season, Koch elevated his play this year by adding a rugby kick to his repertoire. By dropping the ball with the nose pointed down, he's added accuracy and distance to kicks designed to land near the opponent's goal line.
"I'm basically trying to hit the bottom side of the ball, do what a field goal kicker does: get it to go end over end," Koch said.
In the playoff opener against Miami, Koch averaged 43.4 yards on five kicks, including a 52-yarder, but also placed two inside the 10. It was a performance not unlike many he had during a fine regular season.