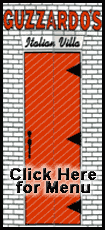 The governor seemed to acknowledge the inevitable when he issued a statement Thursday night that looked past the House vote and predicted a different outcome in the subsequent Senate trial. His statement criticized the hearings leading up to the House vote as unfair and biased.
A House committee has been studying the possibility of impeachment since shortly after the governor's arrest on federal corruption charges. On Thursday, the 21-member panel unanimously recommended impeachment, saying Blagojevich has abused his power and mismanaged the state.
"He's mortally wounded politically and cannot lead our state. His political life is over," said Rep. Jack Franks, a Democrat.
Wasting no time, House Speaker Michael Madigan scheduled a vote for the following morning.
"The people of the state want us to move forward with all due speed, providing that there will be a protection of constitutional rights," Madigan said.
Lt. Gov. Pat Quinn, who would take over if Blagojevich is ousted, said it's time for the governor to "face reality" and give up his office.
"That's what President Nixon did back in 1974 during another ordeal that our country faced. In this case, our state has been put under an ordeal for a month. It is time to put an end to it," Quinn said.
Blagojevich was arrested Dec. 9 on federal charges that include allegations he schemed to profit from his power to name President-elect Barack Obama's replacement in the Senate. The criminal complaint included an FBI agent's sworn affidavit describing wiretaps that caught Blagojevich allegedly talking about what he could get for the seat, how to pressure people into making campaign contributions and more.
While the governor maintains his innocence, the committee's report notes he did not appear before the panel to explain himself. "The committee is entitled to balance his complete silence against sworn testimony from a federal agent," it says.
The report recounts the federal charges but includes other allegations as well -- that Blagojevich expanded a health care program without proper authority, that he circumvented hiring laws to give jobs to political allies, that he spent millions of dollars on foreign flu vaccine that he knew wasn't needed and couldn't be brought into the country.
"The citizens of this state must have confidence that their governor will faithfully serve the people and put their interests before his own," the committee's report said. "It is with profound regret that the committee finds that our current governor has not done so."
Blagojevich was allowed to have lawyers present at the hearing. They could question witnesses to clarify points but not conduct full cross-examinations. The defense wanted to subpoena members of Obama's transition team, but that wasn't allowed because of worries it would interfere with the federal investigation of Blagojevich.