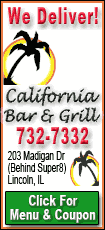 In the Midwest, cold temperatures were to be accompanied by snow. Widespread cloud cover was to move into the northern Plains.
To the West, warm air was to move in. Temperatures in the region that recently had been relatively cold were to get a boost from Southern California northward into the Northwest. Washington state was to begin to dry out from its recent record-setting onslaught of rain and snow.
Temperatures in the Lower 48 states on Thursday ranged from a low of minus 20 degrees at Flag Island, Minn., to a high of 86 degrees at Weslaco, Texas.