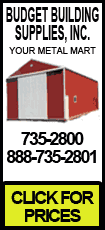 The negotiations come as investors digested news that Robert Rubin, a senior adviser to Citi who has drawn heavy criticism, would resign from the bank. The person said it was Rubin's decision to leave Citigroup and that "there was no inside pressure," or government pressure.
Citi's shares sank nearly 6 percent on Friday.
Even before the economy started tanking, many shareholders had complained that Citigroup was too huge, and lagging its peers. Calls for a breakup have been going on for years, and have grown louder since the federal government has had to pump billions into the ailing company.
The New York-based bank late last year signed an agreement with the federal government to receive an additional $20 billion on top of the initial $25 billion it received.
Citigroup was hit particularly hard by the housing market downturn because the bank was heavily invested in mortgages and other loans. The company has reported four straight quarters of losses, and is expected to post yet another loss when it releases fourth-quarter results later this month.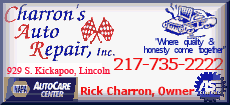 If Morgan Stanley ends up buying Smith Barney, it "sounds like the beginning of a liquidation," said Christopher Whalen, managing director of Institutional Risk Analytics.
"Citi is under enormous pressure to downsize right now," added Bert Ely, a banking industry consultant in Alexandria, Va. After Citigroup received an extra dose of government funding, he said, "my sense is that the pressure has been increasing to accelerate the process."
In addition to the $45 billion infusion from the Treasury Department, which received preferred shares as part of the rescue, Citi also has received a government backstop for up to $306 billion in loans and securities backed by mortgages.
As Citigroup's stock plunged over the past year -- it fell to $3.77 on Nov. 21 -- Rubin, a former Treasury secretary, came under fire from critics who believed he should have had a more active role in preventing the bank's problems.
"Robert Rubin, in my opinion, spent a decade neglecting his duties as a director, just judging by their performance," Whalen said.
Rubin, 70, will continue to serve as a board director until his term expires at the next annual meeting in the spring, Citigroup said.