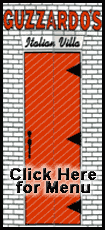 Deputy head of Ukraine's state gas company Naftogaz Volodymyr Trikolich said Saturday it will supply daily about 2 million cubic meters of gas to Bulgaria and about 1.5 million cubic meters of gas to Moldova.
Russia cut off all supplies to European countries via Ukrainian pipelines Wednesday, leaving more than a dozen countries with no gas shipments. Bulgaria and Moldova were among the worst affected.
___
THIS IS A BREAKING NEWS UPDATE.
AP's earlier story is below.
___
NOVO-OGARYOVO, Russia (AP) -- Russia's Prime Minister Vladimir Putin says he hopes a deal will soon be signed to allow EU monitors to deploy to Ukraine to track the transit of Russian gas to Europe.
Putin says that an agreement spelling out the terms of the observers work in Ukraine is essential for resuming Russian gas shipments across Ukraine. They were halted Wednesday.
Putin told visiting Czech Prime Minister Mirek Topolanek Saturday that the deal is necessary to control the flow of gas to Europe. Moscow has accused Ukraine of stealing Russian gas intended for Europe.
Ukraine has hotly denied the claims. It accepted the EU observer mission and agreed to Moscow's demand to include Russian observers in the team. But Russian and Ukrainian officials continued to argue over other details of the deal.