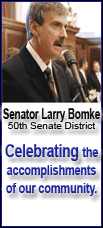 More than a half million jobs melted away as winter took hold in December -- 524,000 in all, the government estimated -- and the true carnage will almost certainly turn out to be even worse when the figures are nailed down more clearly a month from now.
"Behind the statistics that we see flashing on the screens are real lives, real suffering, real fears," said Obama, already moving full-speed with Congress to put together an emergency revival plan a week and a half before taking office.
It's real, indeed, for 38-year-old Rachel Davis of St. Louis.
"If you get laid off right now, God help your soul," she said. "You better hope you've got savings or someone backing you." In fact, she was laid off three months ago after working as a dental technician for 20 years. While Congress and the new president struggle to find answers, she says, "I have no faith in this system" and plans to move out of the country in hopes of finding better luck.
The severe recession, which just entered its second year, is already the longest in a quarter-century and is likely to stretch well into this year. The fact that the country is battling a housing collapse, a lockup in lending and the worst financial crisis since the 1930s makes the downturn especially dangerous.
All the problems have forced consumers and companies alike to retrench, feeding into a vicious cycle that Washington policymakers are finding difficult to break.
Investors, too. The Dow Jones industrial average fell 143 points Friday to end the week down nearly 5 percent, the worst week since November.
The Labor Department's unemployment report showed widespread damage across U.S. industries and workers -- hitting blue-collar and white-collar workers, people without high school diplomas and those with college degrees.
"One word comes to mind -- dreadful," said Stuart Hoffman, chief economist at PNC Financial Services Group.
And, there's no relief in sight. The new year got off to a rough start with a flurry of big corporate layoffs, and there were more on Friday. Airplane maker Boeing Co. said it plans to cut about 4,500 jobs this year, and uniform maker G&K Services Inc. is eliminating 460 jobs.
Employers also are cutting workers' hours and forcing some to go part-time. The average work week in December fell to 33.3 hours, the lowest in records dating to 1964 -- and a sign of more job reductions in the months ahead since businesses tend to cut hours before eliminating positions entirely.
"There is no indication that the job situation would stabilize anytime soon," said Sung Won Sohn, economist at the Martin Smith School of Business at California State University. "This could turn out to be one of the worst economic setbacks since the Great Depression."
Economists predict a net total of 1.5 million to 2 million or more jobs will vanish in 2009, and the unemployment rate could hit 9 or 10 percent, underscoring the challenges Obama will face and the tough road ahead for job seekers.
All told, 11.1 million people were unemployed in December. An additional 8 million people were working part time -- a category that includes those who would like to work full time but whose hours were cut back or those who were unable to find full-time work. That was up sharply from 7.3 million in November.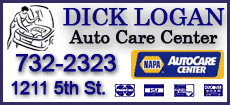 If those part-time employees, discouraged workers and others are factored in, the unemployment rate would have been much higher -- 13.5 percent in December. That was the highest for that broader category in records going back to 1994.
Worried about the sinking economy and their own financial fortunes, companies are trimming payrolls as a way to cut costs. Government revisions showed losses in both October and November to be much deeper than previously reported.