A jump in unemployment sent stocks sharply lower Friday as investors feared that Americans won't soon deviate from their tightened budgets. The Dow Jones industrial average fell 143 points to end the week down nearly 5 percent, its worst week since November.
The Labor Department's much-anticipated report showed employers cut 524,000 jobs in December, a smaller decline than the loss of 550,000 jobs economists forecast. But the unemployment rate jumped to a 16-year high of 7.2 percent -- more than the 7 percent economists predicted -- from 6.8 percent in November.
Lost jobs were not a shock to Wall Street, but the news still stung.
"People say that they know how bad the economy is. But they don't know how it feels to have the reality hit home," said Stu Schweitzer, global markets strategist at J.P. Morgan's Private Bank. "It's not the facts -- it's how the facts feel. And it feels terrible to have so many Americans losing jobs, and so many more likely to follow in the coming months."
Rising unemployment tends to erode consumer spending, which accounts for more than two-thirds of U.S. economic activity. For all of 2008, the economy lost 2.6 million jobs -- the most since 1945. Retailers have been reporting dismal holiday sales figures, and Wall Street is concerned about how long the economy will be suffering a pullback in consumer spending.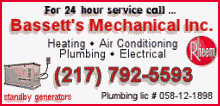 President-elect Barack Obama on Friday called December's jobs loss "a stark reminder of how urgently action is needed" to revive the nation's staggering economy. Obama is planning on a stimulus package costing about $800 billion, consisting of tax cuts and other ways to try to help individuals and businesses.
But investors were nonetheless worried about the prospects for the economy. Warnings from industry leaders during the week about business conditions underscored the economy's troubles. Wal-Mart Stores Inc., chip maker Intel Corp., aluminum producer Alcoa Inc. and media company Time Warner Inc. all told Wall Street their results suffered in the fourth quarter.
The Dow Jones industrial average fell 143.28, or 1.64 percent, to 8,599.18. The blue chips' 4.8 percent decline for the week was the biggest point and percentage loss since the week ended Nov. 21.
Broader stock indicators also lost ground. The Standard & Poor's 500 index fell 19.38, or 2.13 percent, to 890.35, and the Nasdaq composite index fell 45.42, or 2.81 percent, to 1,571.59.
For the week, the S&P 500 slid 4.5 percent and the Nasdaq lost 3.7 percent.
The Russell 2000 index of smaller companies dropped 20.71, or 4.13 percent, to 481.30.
Declining issues outnumbered advancers by more than 2 to 1 on the New York Stock Exchange, where consolidated volume came to a light 4.13 billion shares compared with 4.34 billion shares traded Thursday.
Bond prices mostly rose Friday as investors sought safety from the grim economic data. The yield on the benchmark 10-year Treasury note, which moves opposite its price, fell to 2.40 percent from 2.44 percent late Thursday. The yield on the three-month T-bill, considered one of the safest short-term investments, slipped to 0.07 percent from 0.08 percent compared with late Thursday.
The dollar mostly rose against other major currencies, while gold prices fell.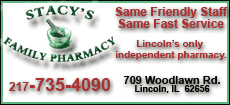 Light, sweet crude fell 87 cents to settle at $40.83 on the New York Mercantile Exchange after dipping as low as $39.38.
Investors also digested a Commerce Department report that businesses cut wholesale inventories for a third straight month in November as sales continued to plunge. Wholesale inventories dropped 0.6 percent, and sales were down a record 7.1 percent.