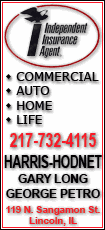 Merkin, who runs the investment partnership Ascot Partners L.P, was a prominent investor in the firm managed by Bernard Madoff and has acknowledged losing money in the Ponzi scheme Madoff is alleged to have orchestrated.
"I am pleased that GMAC has successfully completed its conversion to a bank holding company and look forward to GMAC's accomplishing its goals," Merkin said in a statement issued by GMAC.
Lenard Tessler, a GMAC board member and managing director of private equity firm Cerberus Capital Management LP, will replace Merkin as chairman. Cerberus Chief Financial Officer Jeffrey Lomasky will fill Tessler's board seat.
GMAC is required by the Fed name a new, smaller board by March 24, the company said. For now, Merkin is the only director to step aside. The board will shrink to seven members from 12, the company said. GMAC did not comment on the timing of Merkin's decision.
The new board will include the chief executive, a representative of FIM Holdings LLC, two directors appointed by a Treasury Department trust and three independent directors to be elected by the rest of the board. FIM is the holding company for Cerberus.
For GMAC to obtain approval to become a bank holding company, Cerberus and GM were required to reduce their stakes in the lender. The new board will reflect GMAC's new ownership, Proia said.
The current board consists of four GM executives, five Cerberus executives and representatives of Morgan Stanley, Seneca Capital and Durham Asset Management.