Apparently, on this Friday night, the oddity was that there was no strange occurrence. Lincoln fans were treated to a dazzling defensive effort for three quarters, an offense that seemed to find its feet again, and a 60-42 win that keeps the Railers undefeated in Central State Eight play.

Lincoln (12-2, 5-0) put four players in double figures (as opposed to Tuesday's game, when only four players scored) with a balanced scoring attack. However, on this night, the defense led the way. The defense that seemed unable to prevent Springfield from controlling the tempo earlier in the week exhibited quick feet and quicker hands in tipping away pass after pass, turning the turnovers into points.

Coming into the contest, sophomore Jordan Nelson was Lincoln's second-leading scorer. Nelson's biggest contribution against SHG came on the defensive end. Each SHG possession in the first quarter seemed to end with Nelson tipping a pass, making a steal or coming down with a rebound. His first-quarter dominance also carried over into the offensive end as he scored Lincoln's first five points.

As expected, coach Neil Alexander was pleased with Nelson's defensive effort. "I think tonight was Jordan's best game of the season," Alexander said. "Even if he doesn't score, we need him to step up defensively, and from that, he will get four, six points a night."
After being tied at seven to end the first quarter, Lincoln trailed 11-10. It was at that point that SHG (6-7, 1-4) became another victim of one of those typical Railer Runs. Lincoln proceeded to score 30 of the next 32 points to lead 40-13. At the end of the third quarter, the Railers enjoyed their largest lead of the night at 45-15.
Again, defense was the key as Stephen Hott and Adrian Cave, SHG's two leading scorers, were held to only three free throws from Cave in the first three quarters.
Hott and Cave combined to score 19 of SHG's 27 in the fourth quarter, a period that saw the Cyclones almost double their output from the first three quarters. The Railers held SHG to seven, six and two points respectively by the end of the third quarter.
Lincoln's offense exhibited much more patience in their offense, passing the ball seven or eight times while looking for the best shot. In previous games, there were moments it appeared they were settling for shots.
The leading scorer on the night was Louis Schonauer. He finished with 13 points, including three from long range. Eight of Schonauer's points came during the 30-2 run in the middle portion of the game. After being held scoreless Tuesday, Ben Brackney had a solid game, running the point for a while, and finishing with 12 points.
Nathaniel Smith scored 11 points, with four coming on easy baskets after turnovers and two late on the "oop" to Brackney's "alley." All the talk about Jordan Nelson's defense made his game even more complete as he finished with 10 points.
Senior Kyle Young finished with eight points. Young could have had more but struggled at the free-throw line, missing five of his nine shots. The senior also shot in bad luck, as at least three layups or close shots just didn't get the friendly roll.
Wes Neece converted a layup and free throw for his three points; Austin Kirby scored his first two varsity points on a jumper in the lane; and Jordan Gesner added a fourth-quarter free throw.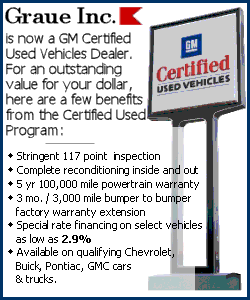 The junior varsity for Lincoln dropped another close contest to open the night, falling to SHG, in overtime, 66-59.
Lincoln will be back in action Friday night as the Railers come back home to take on Karl Madison and Springfield Lanphier. The contest will tip at 7:30 and, as always, you can catch the game on WLCN-FM 96.3 and here at lincolndailynews.com.
___
LINCOLN (34) -- Schonauer 5 0-0 13, Brackney 3 5-6 12, Smith 5 0-0 11, Nelson 3 2-2 10, Young 2 4-9 8, Neece 1 1-1 3, Kirby 1 0-0 2, Gesner 0 1-2 1, Turner 0 0-0 0, Frick 0 0-0 0, Miller 0 0-0 0, Anderson 0 0-0 0, Fisher 0 0-0 0, Coyne 0 0-0 0. Team 20 13-20 60.
3-point FG: Team 7 (Schonauer 3, Nelson 2, Smith, Brackney).
SHG (42) -- Cave 11, Hott 11, Bloink 8, Burton-Smith 4, Call 3, Hubbard 2, Niehaus 2, Eagleton 1.
End of first quarter -- LCHS 7, SHG 7
Halftime -- LCHS 22, SHG 13
End of third quarter -- LCHS 45, SHG 15
Other Railer notes:
Of Lincoln's 199 free throws on the season, Kyle Young has shot 95.

This is the second time the Lincoln defense has held an opponent to only two points in a quarter. (The first was versus Taylorville on Dec. 5, 2008. In that game, it was the third quarter as well).

This is the second time this season the Railers have had four players in double figures. (The first was versus O'Fallon on Nov. 28, 2008.)

Current Railers continue to move up the list of all-time 3-pointers made, including Jordan Nelson with 78 (tied at No. 16 with Brandon Booth and Eric Graue), Louis Schonauer 72 (No. 19), and Ben Brackney 66 (No. 20).

The schedule is out for the 2009 Meijer Winter Classic in Chatham. The Railer games are as follows:

Monday, Jan. 19, 5 p.m.
-- vs. Alton

Wednesday, Jan. 21, 5 p.m.
-- vs. Highland

Friday, Jan. 23, 6:30 p.m.
-- vs. Taylorville

Saturday, Jan. 24, 1 p.m.
-- vs. Jacksonville

Monday, Jan. 26, 8 p.m.
-- vs. Glenwood
[Special report by JEFF BENJAMIN]