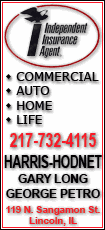 In a time when economic turmoil and a worsening economy affect the country, it becomes apparent that our community is not exempt from bearing at least some repercussions of the economic downturn.

According to Goody's corporate management, the stores began liquidating not only stock but fixtures yesterday and will continue until all stores close for good on Jan. 22.

Goody's, a 55-year-old, privately held retail company of moderately priced clothing and accessories, has been struggling for the past several years. The company employs 9,800 people in 282 stores in 20 states, primarily in the Southeast and Midwest.

Last year, Goody's worked to maintain solvency by closing over 30 stores, including a half-dozen in Illinois. But cost-cutting efforts were not enough to keep the retailer going when the company was unable to work out a restructuring of its debt with suppliers and lenders.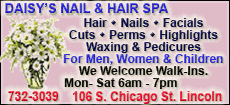 This failure to renegotiate its debt structure forced the company to file a petition of bankruptcy. Rather than restructuring, the stores will go through an asset liquidation, effectively ending the retailer's place in the industry.
As late as midsummer, Goody's executives had gone on record as stating they believed the previous cutbacks in stores and personnel would bring them back to profitability as early as 2009, but that is not the case.
Industry analysts have long stated that the retailer did not have sufficient working cash on hand to survive a severe downturn in retail sales.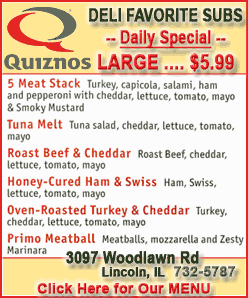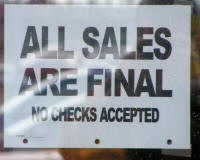 Although a memo to staff at all store locations spelled out the procedures for the retailer's final days, several attempts by media to reach corporate officials, as well as suppliers, have been unsuccessful.
At the Lincoln location on the west end of town, a store clerk was able to confirm that the store will be closing on Jan. 22. Currently, items are marked at 30-50 percent off, and there is no official report if discounts will be increased in the ensuing days.
The store stopped issuing gift cards last week. Customers who purchased items before Jan. 9 will be allowed to return them, but no returns on sales after that date will be accepted.
The retailer reported sales of $904 million in 2007.
[LDN]