Economic worries outweighed factors that would normally boost the market -- Mideast tensions, signs that OPEC was implementing large-scale production cuts and the Gazprom-Ukraine gas dispute.
Light, sweet crude for February delivery was down $2.03 to $38.80 a barrel by midday in Europe in electronic trading on the New York Mercantile Exchange. The contract on Friday fell 87 cents to settle at $40.83.
Steel producer Alcoa, chip maker Intel and biotech company Genentech are expected to report fourth quarter results this week, providing investors with a gauge of how deep the current recession may be.
"Given that we're likely to see quite a few rather poor fourth quarter earnings reports, downward pressure will continue to be exerted on oil," said Victor Shum, an energy analyst with consultancy Purvin & Gertz in Singapore. "Worries about the macroeconomic outlook will continue to constrain oil."
Although still far away from their Dec. 19 closing of $33.87, oil prices fell 17 percent last week, weighed by fears that rising U.S. unemployment will undermine crude demand.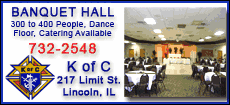 The Labor Department said Friday that employers slashed 524,000 jobs in December and 2.6 million jobs for all of 2008. The nation's unemployment rate jumped to 7.2 percent, the highest since 1993.
"It seems that demand worries continue to dominate market psychology and not even the tensions in the Middle East, OPEC production cuts or the gas row between Russia and Ukraine were able to pull up prices." said Vienna's JBC Energy in a research note.
Still, those bearish factors were expected to keep further price erosion in check.