The FTSE 100 index of leading British shares was down 10.35 points, or 0.2 percent, at 4,438.19, while Germany's DAX fell 28.58, or 0.6 percent, to 4,755.31. France's CAC-40 dropped 11.01 points, or 0.3 percent, at 3,288.49.
Earlier Asian markets closed lower with Hong Kong's Hang Seng index down for a fifth straight session, closing 406.44 points, or 2.8 percent, lower at 13,971. Japan's market was closed for a national holiday.
Jimmy Yates, a dealer at CMC Markets, said pessimism over the forthcoming U.S. earnings season was weighing on markets at the start of the new week.
"(Aluminum company) Alcoa kicks off the process later today but the fact the rally we saw at the start of the year has already run out of steam, combined with the less than inspiring economic data that has been released so far, suggests that there's little reason to expect much in the way of good news from the corporates," said Yates.
Alcoa, which releases its fourth-quarter results, has already indicated that it is being hit hard by the economic downturn around the world. Last week, it said it would cut 13,500 jobs, or 13 percent of its work force. Intel Corp., the chip maker, is due to report earnings on Thursday.
Stock markets around the world enjoyed a relatively strong rally at the start of 2009 but that came to an abrupt halt towards the end of last week amid grim economic and corporate news from the U.S., most notably the rise in the unemployment rate to a 16-year high of 7.2 percent.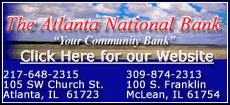 Analysts said the weak economic and corporate data will be the main obstacle to a sustained rally in equities over the coming weeks and months.
"The grim U.S. jobs report sets the scene for a nervous week ahead with more weak data and bleak earnings news to keep risk appetite firmly restrained," said Mitul Kotecha, an analyst at Calyon Credit Agricole.
U.S. markets were expected to continue their recent downtrend later. The Dow Jones industrial average fell 1.6 percent to 8,599.18 on Friday, which meant it posted its biggest point and percentage loss since the week ended Nov. 21. The Standard & Poor's 500 index fell 2.1 percent to 890.35.
Dow futures were 8 points, or 0.1 percent, lower at 8,515 and S&P500 futures slipped 1.1 points, or 0.1 percent, to 884.40.
Elsewhere in Asia, South Korea's Kospi dropped 24.21 points, or 2.1 percent, to 1,156.75, dragged down by Hyundai Motor Co. after the country's largest carmaker said it would cut production between 25 percent and 30 percent at its domestic plants.