Investors are treading cautiously ahead of the first flurry of companies' fourth-quarter earnings reports this week. The numbers are expected to be particularly bleak, especially after several companies warned last week that they are being hit hard by the recession.
Alcoa, which releases its fourth-quarter results after the market closes Monday, said last week it would cut 13,500 jobs, or 13 percent of its work force. The aluminum producer has been hurt by falling demand as the recession spreads overseas.
Analysts are expecting Alcoa to report a loss of 10 cents per share, according to a poll by Thomson Reuters.
Wall Street is coming off of its worst week since November. The Dow Jones industrial average fell 4.8 percent for the week, the Standard & Poor's 500 index slid 4.5 percent and the Nasdaq composite index lost 3.7 percent.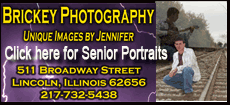 Both chip maker Intel Corp. and Wal-Mart Stores Inc. offered downbeat forecasts as well last week, adding to investors' anxieties. The corporate warnings have made it difficult for investors to keep shrugging off bad economic numbers, as they had been in recent sessions. If companies are struggling, the recession may last longer than the market had anticipated.
On Friday, stocks faltered as the Labor Department's employment report showed the unemployment rate jumped to 7.2 percent from 6.8 percent in November, more than the 7 percent economists predicted.
There are no economic reports scheduled Monday, but investors will likely be anxious ahead of the Federal Reserve's beige book, its assessment of the economy by region. The report, which will be released Wednesday, provides details about the strengths and weaknesses in each part of the country.
Dow Jones industrial average futures slipped 6, or 0.07 percent, to 8,517. Standard & Poor's 500 index futures fell 1.90, or 0.21 percent, to 883.60, while Nasdaq 100 index futures rose 0.75, or 0.06 percent, to 1,222.25.