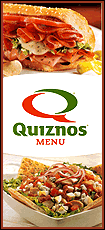 President Bush would request the additional money for the Troubled Asset Relief Program, or TARP, but the incoming administration would make the case for it by laying out a series of changes in how the program is run. More of the money would go directly to relieve homeowners threatened with foreclosure, said Senate Banking Committee Chairman Christopher Dodd, D-Conn. A fuller accounting of the money already spent is needed as well, Dodd said.
"Larry Summers made a very strong argument for why it's important and critical for the overall recovery," said Sen. John Kerry, D-Mass. "And I think that's an argument that most senators understand."
Summers sought to win over Senate Democrats even as the GOP leader of the House, John Boehner of Ohio, warned that any effort to release the additional money would "be a pretty tough sell." Boehner appeared on CBS' "Face The Nation."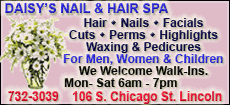 A request would force a vote within days on whether to block the funding, but the deck is stacked in favor of Bush and Obama winning release of the remaining $350 billion. Congress can pass a resolution disapproving the request, but the White House could veto the resolution; then, just one-third of either chamber would be needed to uphold the veto and win release of the money. Senate leaders would prefer to win a majority vote, Dodd said.
The idea is to make the money available to the new administration shortly after Obama takes office Jan. 20. The unpopular bailout has featured unconditional infusions of money into financial institutions that have done little to reveal what they've done with it.
Treasury Secretary Henry Paulson originally promised the money would be used to buy up toxic mortgage-related securities whose falling values have clogged up credit markets and brought many financial institutions to the brink of failure.
Senate Majority Leader Harry Reid indicated Sunday that Bush and Obama officials are near agreement on submitting notice to Congress about using the remaining $350 billion.
"We're waiting to hear from President Bush and or President-elect Obama as to what, if anything, they're going to do," said Reid, D-Nev., "and that's occurring as we speak."
"The likelihood is that we'll have some kind of vote on that somewhere in the course of the week," Kerry said.
But to prevail, Obama and his team must soothe senators who feel burned by the way the Bush administration has used the TARP.
"The (incoming) administration ... is going to fundamentally alter how this is being managed," Dodd said. "The concept is still very sound and solid and it is needed. But it's not going to pass around here unless there's a strong commitment to foreclosure mitigation."