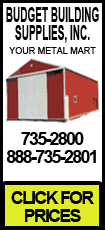 The fanfare, on opening day of the Detroit show's press preview, comes after a year of dismal sales that forced GM and Chrysler to get $17.4 billion in federal loans to stay alive. Ford doesn't need money now but says it might in 2010 if U.S. sales don't improve.
But industry analysts say the automakers could still be in trouble this year if U.S. auto sales don't recover. Several are predicting annual sales of around 10.5 million -- almost 6 million below 2007 levels -- as consumers delay major purchases due to economic uncertainty. In the third quarter of last year, GM and Ford each spent more than $1 billion per month above their income.
On Sunday, the U.S.-based automakers touted new products with a focus on fuel efficiency that they say will help return them to financial health and ensure that their cars and trucks will roll off assembly lines for years to come.
GM said it would build a 40-mile-per-gallon minicar for the U.S. market, and it unveiled an electric-powered Cadillac concept car.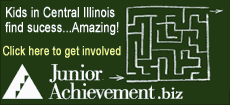 Ford announced plans to put a battery-powered commercial van on the market in 2010, with an electric car coming a year later, followed by plug-in versions of its gas-electric hybrid vehicles in 2012.
Chrysler showed off a sleek new midsize electric concept car called the 200C, and one of its executives said it could be the inspiration for a new midsize car to compete with Toyota's top-selling Camry.
Chrysler CEO Robert Nardelli told reporters that while its key new products won't show up in dealer showrooms until next year, the Auburn Hills automaker expects to survive 2009 and remain an independent company.
Yet many analysts say that because of Chrysler's 30 percent sales drop last year and 53 percent decline in December, and a model lineup that doesn't change significantly this year, the company will be forced to sell itself to another automaker or be sold off in pieces by majority owner Cerberus Capital Management LP, a New York private equity firm.
Chrysler Vice Chairman Jim Press said dealers are reporting they are losing 25 percent of sales in showrooms due to a lack of available credit, and says sales will improve if credit loosens. He also said the December sales drop was due to an intentional cut in low-profit sales to rental car companies and other fleet buyers.
Nardelli said the company came out with the new Dodge Ram pickup, Journey crossover and Challenger sports car in 2008, all excellent products that should sell in a better economic environment.
GM CEO Rick Wagoner said his company's restructuring plans submitted to Congress, which include concessions from the United Auto Workers union and other cost cuts, combined with GM's lineup of new products, will make the company prosper when the worldwide auto market recovers.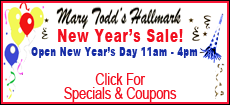 "We'll be in a position to run the business at break-even or profitable at a much, much smaller industry than frankly a year ago that we ever felt would be possible to deal with," Wagoner said.
The new vehicles GM introduced Sunday included the Chevrolet Spark subcompact, which was called the Beat when GM unveiled it as a concept car in 2007. The three-door hatchback with a 1.2-liter turbocharged engine is about the size of a Honda Fit or Toyota Yaris and is set to go on sale in Europe next year and in the U.S. in 2011.