Commitments and schedules made it difficult, but Kathy Horn accomplished the task again. The gathering was important to her. It was so that on behalf of the Lincoln Kroger store a check for $370 could be given to the Together for Lincoln organization last week.

"It's a local charity helping others in the community. How could you not help support something like that," Horn said. Helping support and encourage local charities, businesses and the community at large is what this triple ambassador is all about.

Horn, a New Jersey native, came to Lincoln in 1960. The daughter of Ambrose and Irene Mee, Kathleen Mary Mee went to school at LCHS while working part time at the Kroger store.

She married and had six boys, including two sets of twins within an 11-year span.

"For 14 years I stayed at home and ran a licensed day care facility," Horn said. With six boys it can be thought that she would have plenty of homegrown experience running a day care. "I watched a lot of the teachers' kids at Carroll Catholic. And they taught mine, so I guess we helped raise each other's children," Horn smiled.
When her children became older she went to work at Eagle food stores, first in Normal and then in Lincoln. Five years ago, when Eagle closed, she and seven others were hired at Kroger. "There were eight of us who applied here at Kroger, and they hired all of us." Horn considers her decision to apply and be hired by Kroger a stroke of good fortune. "This is a great company to work for, and the people here are all wonderful."
Although Horn's official job title at Kroger is assistant file clerk, she wears as many different hats at the store as she does throughout the community. "I change prices, but I also fill in at cashier, and last year I was made the community ambassador for Kroger," she said.
It is this role as community ambassador for Kroger that has showcased Horn's commitment to the community. Lou Schick, assistant manager at Kroger, says, "As our community ambassador, Kathy does a great job of getting Kroger involved in community projects." He adds that she works with countless local organizations and takes care of all the donations and funds that Kroger has available each period to assure that the store is involved with and supports as many community events as possible.
Horn explained that Kroger Co. always has had a commitment to the communities where their stores are located but has recently begun to make that commitment better known to local residents. She mentioned the ALS drive at the store this past summer that helped collect over $600 for research. She and many of her Kroger family, as she calls her fellow employees, also were involved with the ALS walk. She also mentioned the Kroger commitment to the Lincoln Park District, the local food pantry and Together for Lincoln, just to name a few others.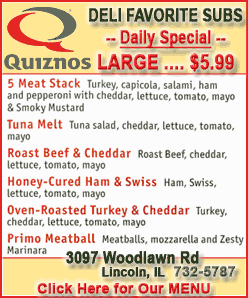 "Kathy has a lot of jobs around the store, and she handles them all very well," says co-worker Richard Smith. "Whether it is dealing with in-store things like pricing and product information, or employee issues that she has to act on as the union steward, Kathy takes every duty seriously and does all that she can to be helpful."
Horn's ambassadorship duties for Kroger are just one of the duties that are important to her right now.
Five years ago, Mayor Beth Davis-Kavelman appointed Horn to fill the Ward 2 vacancy left by Steve Fuhrer resigning. Horn decided to run for the office when her term expired and considers her job as a city alderman very important. "I had to run again," she said. "I found out I really enjoyed the job."
Horn is bullish on Lincoln and believes the appointment of Joel Smiley as economic development partnership director was a great choice to help bring new industry and business to the community.
Often at ribbon-cutting ceremonies and special chamber events Horn not only represents Kroger but also the city administration. She might be wearing more than one hat -- or jacket, should we say -- in her role as an ambassador.
Horn is active in the Lincoln/Logan County Chamber of Commerce and is a chamber ambassador. Chamber staff members also have praise for her attitude and efforts with everything dealing with chamber activities. Those who work with her for the chamber of commerce say that she is almost always on hand as ambassador for the chamber at all their events, and they repeat other's praises of her, saying that she will do all and anything she can to help.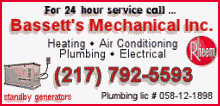 City, Kroger, chamber -- Horn is a triple-play ambassador and a positive role model for the community, and that's what makes her this week's Personality of the Week.
See the front page of Saturday's Lincoln Daily News for a picture of the Kroger presentation.
[By MIKE FAK; Nila Smith contributed to this report]