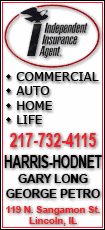 By midday in Europe, light, sweet crude for February delivery was down 91 cents at $36.68 a barrel in electronic trading on the New York Mercantile Exchange.
In London, February Brent crude fell 19 cents to $42.72 a barrel on the ICE Futures exchange.
"After some transient end-of-year strength, it would appear that crude oil bears have once again found their groove," said the Schork Report, edited by oil trader and analyst Stephen Schork.
Crude prices have fallen more than 25 percent since reaching just above $50 a barrel last week as traders returned from the holiday break to find evidence of falling manufacturing and consumer spending across the globe.
The February contract fell 8 percent on Monday, or $3.24, to settle at $37.59 after Alcoa Inc., the world's third-largest aluminum company, reported a quarterly loss of $1.19 billion.
Alcoa, the first component of the Dow Jones industrial average to post results, said last week it plans to lay off about 13 percent of its global work force by the end of 2009 amid sinking prices and demand for the metal.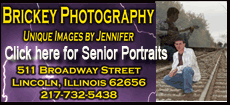 The Dow fell 1.5 percent Monday and has dropped 3.5 percent this year.
"The negative sentiment we're seeing reflects the broad international macroeconomic outlook, which is considerably weaker, and what that means for energy consumption," said David Moore, commodity strategist at Commonwealth Bank of Australia in Sydney.
Prices have fallen despite continued fighting between Israel and Hamas in Gaza. After initially spurring a jump in oil prices, the Gaza conflict has been largely ignored by traders because it hasn't affected major supplies and no oil-rich Middle East neighbors have become directly involved.
"The impact on oil supply is obviously limited," Moore said.
Prices of futures contracts for later this year are higher than the February contract on investor expectations that announced production cuts of 4.2 million barrels a day since September by the Organization of Petroleum Exporting Countries will begin to reduce global supply.
The June contract trades at $50.40 a barrel.