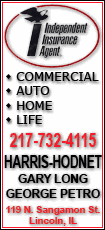 The Nikkei plunged 415.14 points, or 4.9 percent, to 8,023.31, while Hong Kong's Hang Seng Index fell 461.65 points, or 3.4 percent, to 13,242.96 after earlier sinking about 5 percent.
South Korea's Kospi dropped 6 percent to 1,111.34, while markets in Australia and Taiwan fell 4 percent or more. Singapore's benchmark was down 3.4 percent but Shanghai stocks were only slightly lower.
In Europe, the losses were less marked, as the major indexes had tumbled almost 5 percent on Wednesday and because of expectations the European Central Bank will cut interest rates later in the day.
The FTSE 100 index of leading British shares was down 16.81 points, or 0.4 percent, at 4,163.83, while Germany's DAX dropped 20.85 points, or 0.5 percent, to 4,401.50. France's CAC-40 fell 23.30, or 0.8 percent, to 3,028.70.
Stock markets are suffering one of their sharpest drops since November as investors' hopes of a turnaround in the world economy by the second half of the year have diminished amid increasingly grim economic and corporate news. The rally in stock markets over December and the early days of 2009 was largely founded on expectations that the recession would start to show signs of ending, at least by the second half of this year.
But investor sentiment was pummeled Wednesday after a U.S. government report showed retail sales dropped 2.7 percent last month, more than double the decline economists had expected.
"The American consumer is -- as we say in the U.S. -- toast, finished, done," said Stephen Roach, chairman of Morgan Stanley Asia Ltd. in Hong Kong. "The consumer is going down for the count here, and there's more to come."
Meanwhile, a flood of negative news in the financial industry reignited worries that international banks would suffer ever-bigger losses and be forced to raise billions more in capital as the world economy deteriorates.
The financial health of the world's banks also resurfaced as a major concern in markets when Citigroup Inc. confirmed it is to merge its Smith Barney brokerage into a joint venture with Morgan Stanley, relinquishing control in exchange for $2.7 billion in badly needed cash.
Reports have also surfaced that the U.S. government is close to supplying Bank of America Corp., the nation's biggest bank by assets, with billions of dollars more in aid after it agreed to acquire debt-ridden Merrill Lynch & Co.
Meanwhile, analysts at Morgan Stanley warned that HSBC PLC may have to raise up to $30 billion and halve its dividend to plug a capital shortfall.