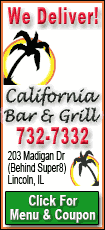 Besides delays to the A400M program, Airbus is having trouble ramping up production of its flagship A380 superjumbo. Airbus will fall short of its delivery goal for the superjumbo in 2009, Enders said, predicting 18 A380s will be handed over to customers. It had already downgraded its target to 21 from the 25 originally planned.
Airbus' customers are struggling with slowing air traffic and difficulties raising credit to pay for new jets, causing some airlines to ground planes, cut capacity and delay or even cancel orders. Airbus has installed a "weekly watchtower" to monitor the situation, identifying which airline customers may be in trouble and readying teams to adjust the production tempo if necessary, Enders said.
Airbus, which is in the midst of a restructuring program dubbed Power-8 that aims to shed 10,000 jobs by 2010, has no need for further layoffs for the moment, he said. Rival Boeing Co. said last week it plans to cut about 3 percent of its work force, or around 4,500 jobs, as a weakening global economy lowers demand for jetliners.
In 2009, Enders said he expects deliveries to be similar to 2008, when Airbus handed over 483 jets -- 30 more than the previous year.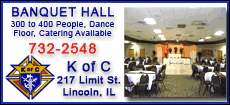 The deliveries tally he announced Thursday beats Boeing's full-year score of 375 and allows Airbus to keep its title as the world's biggest planemaker. The U.S. jet maker's results were hurt by an eight-week machinists strike.
Airbus also beat Boeing on orders last year. It booked 777 net orders valued at $100 billion at catalog prices compared with 662 for Boeing. Airbus's total included 472 single-aisle A320s and nine A380s.
"My estimation is that we will get less new orders in 2009 than we will deliver aircraft," Enders told reporters in Toulouse, southwest France, where Airbus is headquartered.
"I would be quite content if this year we reach a delivery level of the same order of magnitude than in 2008."
With the flagship A380, the planemaker has met with glitches in passing to new serial production techniques, Enders said. For example, when a length of wire is measured in the digital mock-up, the program fails to account for the real-life gravity effects.