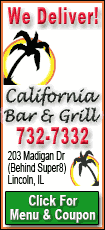 Scott Wilson, a spokesman for the U.S. Marshals Northern District of Florida, said Schrenker was charged with intentionally wrecking the aircraft and faking a distress call, which forced the Coast Guard to launch a costly and unnecessary search and rescue effort. Schrenker may have to pay at least $5,100 for the boats and helicopters used in the search.
"It's certainly something right out of Hollywood. Someone parachuting out of a plane to avoid capture as a fugitive. It's certainly not the run of the mill case for us," Wilson said.
Schrenker was expected to appear in court in Florida this week before returning to his home state of Indiana, where he faced the prospect of bankruptcy, divorce and other problems even before his ill-fated flight.
It remained a mystery how investigators tracked Schrenker to end the multistate search after he parachuted from the plane over Alabama. But he hardly lurked in the shadows, approaching local police in Alabama before hopping on a flashy red motorcycle he had hidden in a storage unit. He even e-mailed a friend, saying the whole situation was a misunderstanding.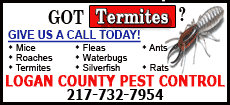 He rode that motorcycle to a tree-lined campground Monday night, telling the owners he was traveling across the country with friends. Schrenker didn't give his name but paid cash for a tent site, firewood and a six-pack of Bud Light Lime. He was also given a password to use wireless Internet.
The next day, campground owner Caroline Hastings and her husband, Troy, grew suspicious when Schrenker hadn't checked out.
"Are you OK? Planning to spend another night?" Troy Hastings asked outside Schrenker's tent, noticing a red stain on an outer flap. Schrenker said he was OK and promised to pay later.
He didn't come.
Later, the couple were making dinner when the sheriff called and asked if anything odd was going on. Troy Hastings mentioned the camper, and the sheriff asked if they could identify him. Caroline Hastings didn't need to look at a picture long to know it was him -- and soon, authorities swarmed the grounds and found him bloodied and barely conscious.