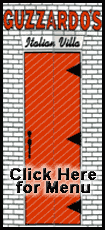 The 84-year-old Carter may never realize his elusive goal, but he hopes that under a new president, the United States will resume a leadership role he views as lost in recent years.
"They have dropped the ball for the last eight years," Carter said in a recent interview, in which he discussed efforts to reconcile differences between Palestinian factions, the Arabs and Israelis, and the recent fighting in Gaza, where Israel has retaliated for missiles fired into its southern cities by Hamas militants.
Carter, who won the Nobel Peace Prize in 2002, said long-term effects of the current conflict "remain to be seen." He said there is no doubt the Israeli invasion has increased animosity toward Israel among the Arabs, but he expressed hope the violence would spur new efforts by Western powers for a comprehensive peace in the region.
"If they do see the plight of the Palestinians in Gaza, and see the need for avoiding any further extension of conflict that might even involve their own citizens at home, then I think they might be more willing to fill vacuums that exist if the United States continues to refrain, as they have for the last eight years, in active negotiations," said Carter, whose latest book, "We Can Have Peace in the Holy Land," is due out Jan. 20.
What drives Carter, considering his age and the controversy and criticism that sometimes has followed his words and actions, may be as complex as the problem itself.
"No former president has ever grabbed an idea with such dogged determination than he has," said Kenneth Stein, an Emory University history professor and longtime Carter associate who had a falling out with the former president over Carter's 2006 book, "Palestine: Peace Not Apartheid."
That book provoked a stream of criticism, particularly from Jewish-Americans who felt it unfairly compared Israeli treatment of Arabs in the West Bank and Gaza to the legalized racial oppression that once existed in South Africa.
Carter brushed aside the criticism, saying it was "not broad-based."
"My book came out in November, and in December I received 6,100 letters about it. Seventy-one percent of them were positive. And a majority of those that were identifiable from the Jewish-Americans were positive, saying that it was time somebody brought out the issues that had to be addressed to have peace," Carter said.
Stein, who served as the Carter Center's first executive director and was founder of its Middle East program, said the former president is so passionate about achieving a resolution to the conflict that he feels his help is needed.
"He does it because he believes. He believed this in 1978 and '79. He believed it during the first 15 years of the Carter Center. He believed that if given a chance, he could bring the sides together. There is a messianism about Jimmy Carter on this particular issue," Stein said.
Steven A. Cook, senior fellow for Middle Eastern Studies with the Council on Foreign Relations, said Carter would have a difficult time assisting in negotiations.