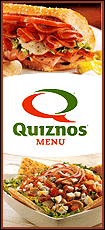 A wary Senate is scheduled to vote Thursday on Obama's request for $350 billion in financial bailout money -- the first installment of his economic recovery plan.
When President George W. Bush asked for the $700 billion Troubled Asset Relief Program last fall, he won it in part because his economic advisers painted a doomsday economic scenario.
If Obama wins the release of the second half of that fund Thursday, it will be in part because Bush's economic advisers aren't making the pitch again.
Instead, it is Obama's economic team that has fanned out across the Capitol. Their lobbying effort culminated in a closed-door meeting Wednesday between Senate Republicans, top Obama economic adviser Larry Summers and incoming White House chief of staff Rahm Emanuel.
"These folks have much more credibility already than Secretary Paulson," Sen. Jim DeMint, R-S.C., said, referring to the Bush administration's treasury secretary, Henry Paulson.
Indeed, even though most Republicans will still vote against the bailout funds, Obama is getting the kind of hearing that Bush probably would not have.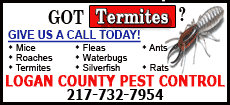 Republicans and Democrats have been loud critics of Bush's handling of the first half of the fund, most of which was used to provide liquidity to banks with few strings attached. Republicans have also fretted about the use the bailout for nonfinancial industries.
"It ended up running off the track, not because of the incoming administration, because of the outgoing administration," Senate Minority Leader Mitch McConnell, R-Ky., said pointedly Wednesday.
The $350 billion comes on top of Obama's demand for an economic stimulus package that has grown to about $850 billion. A vote on the stimulus could come by mid-February. Altogether, Congress could give the new president a whopping $1.2 trillion to spend before he's had a chance to change a single White House drape.
Under safeguards adopted by Congress when it passed the bailout bill in October, the House and Senate can reject a request to spend the second $350 billion in the fund. The Senate will vote on a motion to disapprove the request. If a majority votes no, Obama will win access to the money.
If a majority votes yes, Obama will have to await a vote in the House next week. If the House also votes to not release the money, his only option is to issue a veto. Obama has warned that he is prepared to do that, but it would be a remarkably awkward first act for a Democratic president to rebuff a Democratically controlled Congress.
Eager to avoid that, Obama's emissaries have told lawmakers that he intends a sharp change in course from Bush's bailout maneuvers. Lawmakers said Summers and others have told them he intends to expand lending, reduce foreclosures and eschew helping nonfinancial industries.