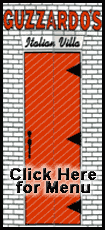 Forecasters issued lake-effect snow warnings Thursday for Indiana, Michigan, New York, Ohio and Pennsylvania. Wind chill warnings were posted for those states as well as Illinois, Iowa, Maine, Missouri, the Dakotas, Wisconsin and Minneapolis.
In Michigan, the community of Pellston, in the northern Lower Peninsula, and Big Rapids, in the central Lower Peninsula, were Michigan's cold spots at 6 a.m. Thursday, with temperatures of minus 21 degrees.
The air temperature was 29 degrees below zero in Glenwood, Minn., on Thursday morning, with the wind chill making it a staggering 54 degrees below zero. It was 20 degrees below zero at the Minneapolis-St. Paul International Airport, but the wind chill made it feel like 37 below zero.
In southwest Ohio, Butler County reopened its former jail as an emergency shelter, with room for about 40 people to have a blanket, meal and shower, said Lt. Nick Fischer of the sheriff's office. Fischer said the county will make room for more if needed.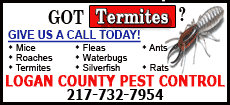 Around Ohio, blowing snow grounded at least two medical helicopters called to transport accident victims. At the site of a wreck on Interstate 75 near Bowling Green, an ambulance had to drive two people to hospitals in Toledo.
The mercury hovering around zero Wednesday didn't faze truck driver Gary Jacobs, 49, of Barre, Vt., bundled in five layers -- T-shirt, a long-sleeved shirt, sweatshirt, hooded sweatshirt and coat, in addition to snowpants, boots and a knit cap.
"People in Arizona say 'It's a dry heat.' This is a fresh cold," Jacobs said.
In New York, where light snow fell overnight, temperatures early Thursday morning ranged from 7 above in Buffalo to 21 below in Massena in northern New York. Lows of 18 below to 26 below are forecast for the Adirondacks Thursday night and Friday.
The frigid conditions caused complications for highway managers because road salt doesn't melt ice in subzero temperatures.
"Once we get into minus 10, minus 20, in some cases we have to go to just straight sand, a light dusting of sand, on the highway to get some grit, provide some traction," said Mike Flick, a transportation worker in Pamelia, N.Y.
The National Weather Service warned that temperatures could plummet to 10 to 15 below zero across northern Illinois. With winds gusts of around 30 mph, it could feel as low as 40 below.
Scores of public and private schools throughout the Chicago area announced in advance that they would be closed or have delayed starts Thursday because of the bitter cold.