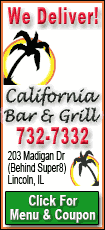 "He was so gracious, and Aaron was always humbled by Ricardo's gratitude for 'Fantasy Island," said Candy Spelling, wife of the late Aaron Spelling, who created the show. "I miss him already, and wish his family well."
Montalban had been a star in Mexican movies when MGM brought him to Hollywood in 1946. He was cast in the leading role opposite Esther Williams in "Fiesta," and starred again with the swimming beauty in "On an Island with You" and "Neptune's Daughter."
But Montalban was best known as the faintly mysterious, white-suited Mr. Roarke, who presided over a tropical island resort where visitors fulfilled their lifelong dreams -- usually at the unexpected expense of a difficult life lesson. "I am Mr. Roarke, your host. Welcome to Fantasy Island," he told arriving guests.
Montalban had already coined a cultural catchphrase before the show, which ran from 1978 to 1984. As the celebrity spokesman for mid-1970s models of the Chrysler Cordoba, Montalban unwittingly opened himself up to endless imitation when he described the car's optional seats as being "available in soft, Corinthian leather."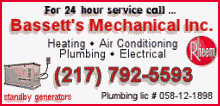 More recently, he appeared as villains in two hits of the 1980s: "Star Trek: The Wrath of Khan" and -- in line with his always-apparent sense of humor about himself -- the farcical "The Naked Gun: From the Files of Police Squad."
Montalban's longtime friend and publicist David Brokaw said the actor was "exactly how you'd imagine him to be" off camera. "What you saw on the screen and on television and on talk shows, this very courtly, modest, dignified individual, that's exactly who he was," Brokaw said.
Raul Yzaguirre, longtime president of National Council of La Raza, called Montalban "a hero" and noted the actor's contributions to his community. Montalban helped found the ALMA Awards, which honor and encourage fair portrayals of Latinos in entertainment.
"He was just a marvelous human being and an inspiration to be around," Yzaguirre said. "I hope his spirit pervades more of Hollywood -- the spirit of humility and excellence and giving back to the community and just plain decency."
Between movie and TV roles, Montalban was active in the theater. He starred on Broadway in the 1957 musical "Jamaica" opposite Lena Horne, picking up a Tony nomination for best actor in a musical.
Montalban also toured in Shaw's "Don Juan in Hell," playing Don Juan, a performance critic John Simon later recalled as "irresistible." In 1965 he appeared on tour in the Yul Brynner role in "The King and I."
"Fantasy Island" received high ratings for most of its run on ABC, and still appears in reruns. Mr. Roarke and his sidekick, Tattoo, played by the 3-foot, 11-inch Herve Villechaize, reached the state of TV icons. Villechaize died in 1993.
In a 1978 interview, Montalban analyzed the ethereal quality of his character: "Was he a magician? A hypnotist? Did he use hallucinogenic drugs? I finally came across a character that works for me. He has the essence of mystery, but I need a point of view so that my performance is consistent. I now play him 95 percent believable and 5 percent mystery. He doesn't have to behave mysteriously; only what he does is mysterious."
In 1970, Montalban organized fellow Latino actors into an organization called Nosotros ("We"), and he became the first president. Their aim: to improve the image of Spanish-speaking Americans on the screen; to assure that Latin-American actors were not discriminated against; to stimulate Latino actors to study their profession.
Montalban commented in a 1970 interview:
"The Spanish-speaking American boy sees Butch Cassidy and the Sundance Kid wipe out a regiment of Bolivian soldiers. He sees 'The Wild Bunch' annihilate the Mexican army. It's only natural for him to say, 'Gee, I wish I were an Anglo.'"
Montalban was no stranger to prejudice. He was born Nov. 25, 1920, in Mexico City, the son of parents who had emigrated from Spain. The boy was brought up to speak the Castilian Spanish of his forebears. To Mexican ears that sounded strange and effeminate, and young Ricardo was jeered by his schoolmates.