McGoohan won two Emmys for his work on the Peter Falk detective drama "Columbo," and more recently appeared as King Edward Longshanks in the 1995 Mel Gibson film "Braveheart."
But he was most famous as the character known only as Number Six in "The Prisoner," a sci-fi tinged 1960s British series in which a former spy is held captive in a small enclave known only as The Village, where a mysterious authority named Number One constantly prevents his escape.
McGoohan came up with the concept and wrote and directed several episodes of the show, which has kept a devoted following in the United States and Europe for four decades.
His agent, Sharif Ali, said Wednesday that McGoohan was still active in Hollywood, with two offers for wide-release films on the table when he died. "The man was just cool," Ali said. "It was an honor to have him here and work with him. ... He was one of those actors, a real actor. He didn't have a lie."
Born in New York on March 19, 1928, McGoohan was raised in England and Ireland, where his family moved shortly after his birth. He had a busy stage career before moving to television, and won a London Drama Critics Award for playing the title role in the Henrik Ibsen play "Brand."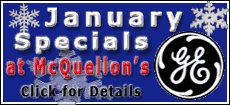 He married stage actress Joan Drummond in 1951. The oldest of their three daughters, Catherine, is also an actress.
His first foray into TV was in 1964 in the series "Danger Man," a more straightforward spy show that initially lasted just one season but was later brought back for three more when its popularity -- and McGoohan's -- exploded in reruns.
Weary of playing the show's lead John Drake, McGoohan pitched to producers the surreal and cerebral "The Prisoner" to give himself a challenge.
The series ran just one season and 17 episodes in 1967, but its cultural impact remains.
He voiced his Number Six character in an episode of "The Simpsons" in 2000. The show is being remade as a series for AMC that premieres later this year.
"His creation of 'The Prisoner' made an indelible mark on the sci-fi, fantasy and political thriller genres, creating one of the most iconic characters of all time," AMC said in a statement Wednesday. "AMC hopes to honor his legacy in our re-imagining of 'The Prisoner.'"