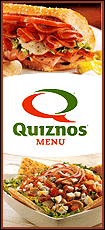 Police said the man, whose name was not immediately released, is expected to survive three gunshot wounds he suffered in front of the Golden Pizza on Tuesday, after surviving another shooting there in April.
Detective Capt. Edward McGinn told the Telegram & Gazette the man had just gotten a haircut at a barber shop Tuesday when he went across the street and got into a skirmish with a person in front of Golden Pizza.
McGinn said the man was hospitalized after being shot in the legs and abdomen. The shooter fled.
In the April 13 incident, police said three people were arrested after the same man was shot multiple times.