In an interview Wednesday with The Associated Press, however, Christopher Hill, the top U.S. diplomat for Asia, said the Bush administration's hard-fought diplomacy with North Korea in six-nation nuclear talks -- "slugfests," he called them -- has made progress, pressuring Pyongyang to shut down its plutonium production.
"We still have a country that has not given up its nuclear ambitions," Hill, an assistant secretary of state, said in his office on the sixth floor of the State Department. "What you strive for in diplomacy, though, is to try to make sure that you're handing over problems rather than crises. We have a very definite problem, ... but it's a problem that we have a framework for dealing with, and we need to keep at it."
Critics contend that North Korea never will give up what it sees as a nuclear trump card but wants only to win concessions in a series of endless talks that keep Pyongyang a major international focus.
After Tuesday's inauguration, the Obama administration will face a fickle North Korea that President George W. Bush said this week remains a danger to its neighbors and to the United States. Hill agreed with Bush's assessment but championed the nuclear talks as having "achieved some results, namely the shutdown and disablement of their plutonium facilities."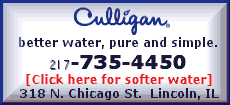 "Now, that is not the whole game, because obviously we need to get them to give up what they've already produced, but the first thing you want to do is to keep the problem from getting bigger," Hill said.
Hill, one of the most recognizable Americans in East Asia thanks to relentless regional press coverage of the disarmament talks, said any role he might have in the Obama administration has not yet been determined.
His view of the benefit of talks among the Koreas, the United States, Japan, China and Russia seems to be shared by the next president: Obama's choice for secretary of state, Hillary Rodham Clinton, suggested this week that the new administration would continue the multinational talks that allow for face-to-face contact between Washington and Pyongyang.