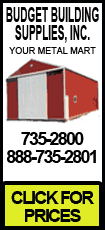 Current law requires a five-year waiting period before legal immigrants become eligible for coverage under Medicaid and SCHIP. The House bill would allow children of legal immigrants to participate in the two programs, but that provision is not part of a proposal unveiled by Sen. Max Baucus, the Democratic chairman of the Senate Finance Committee.
While Baucus said he looks forward to supporting coverage for children of legal immigrants, some Republicans on the committee will oppose that effort. They said it violates a pledge by the immigrants' sponsors that the people coming to the United States will not be dependent on government assistance. It's uncertain whether they'll be successful in slowing the bill's progress.
"I feel very strongly that if you sign a contract with the government that brings people over here and you promise that they're not going to cost the taxpayers anything, you ought to keep your word to the taxpayers," Grassley told reporters Wednesday.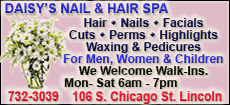 In the House on Wednesday, 40 Republicans joined Democrats in passing the bill 289-139. Congress passed similar legislation in 2007 but it was vetoed both times by departing President George W. Bush.
The bill would raise the federal excise tax on cigarettes by 61 cents to $1 a pack to pay for the SCHIP expansion.
Obama said he hoped the Senate acts with the "same sense of urgency so that it can be one of the first measures I sign into law when I am president."
"In this moment of crisis, ensuring that every child in America has access to affordable health care is not just good economic policy, but a moral obligation we hold as parents and citizens," he said.
Democrats would like to send a House-Senate compromise to Obama for his signature in coming weeks as an early victory signifying the party's control of both the White House and Congress for the first time since 1994.
"This is only the beginning of the change we will achieve with our new president," said House Speaker Nancy Pelosi, D-Calif., who got a congratulatory call from Obama after Wednesday's vote.