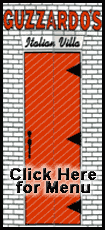 Even as a top Israeli envoy went to Egypt to discuss a cease-fire proposal, the military pushed farther into Gaza in an apparent effort to step up pressure on Hamas. Ground forces thrust deep into a crowded neighborhood for the first time, sending terrified residents fleeing for cover.
Shells also struck a hospital, five high-rise apartment buildings and a building housing media outlets in Gaza City, injuring several journalists.
Bullets entered another building housing The Associated Press offices, entering a room where two staffers were working but wounding no one. The Foreign Press Association, representing journalists covering Israel and the Palestinian territories, demanded a halt to attacks on press buildings.
The army has collected the locations of media organizations to avoid such attacks.
Israel launched its war on Dec. 27 in an effort to stop militant rocket fire from Gaza that has terrorized hundreds of thousands of Israelis. Some 1,100 Palestinians have been killed, roughly half of them civilians, according to U.N. and Palestinian medical officials. Thirteen Israelis also have died.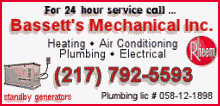 Israel says it will press ahead with the campaign until it receives guarantees of a complete halt to rocket fire and an end to weapons smuggling into Gaza from neighboring Egypt.
Israeli envoy Amos Gilad traveled to Cairo to discuss truce prospects with Egypt, which has been serving as the key mediator. Israel also sent a senior diplomat to Washington to discuss international guarantees that Hamas will not rearm.
Israeli government spokesman Mark Regev said there was "momentum" in negotiations and Israel was hopeful that a deal on its terms was "close and attainable."
Barak, visiting soldiers on a southern base, said the fighting would continue but Israel's eyes were "also open to the possibility of winding up this operation and consummating Israel's exceptional results and accomplishments through diplomacy."
Ban, who arrived in Israel on Thursday morning from Egypt, said he was "outraged" by the attack on the U.N. headquarters.
"I conveyed my strong protest and outrage to the defense minister and foreign minister and demanded a full explanation," Ban said. He said Barak told him there had been a "grave mistake" and promised to pay extra attention to protecting U.N. installations.
The U.N. compound in Gaza had only that morning become a makeshift shelter for hundreds of Gaza City residents seeking sanctuary from relentless Israeli shelling, said a U.N. official in Gaza. He spoke on condition of anonymity because he wasn't authorized to speak to the media.
But shortly after, a shell hit the school, wounding three people, the official said. Two other shells hit a warehouse housing humanitarian supplies and a U.N. parking lot, he said.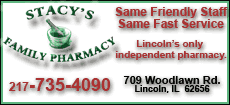 The U.N. compound houses the U.N. Works and Relief Agency, which distributes food aid to hundreds of thousands of destitute Gazans in the tiny seaside territory of 1.4 million people.
U.N. spokesmen confirmed that at least three people were wounded but said the fire and smoke engulfing the compound made it impossible to know if it had been completely evacuated.
U.N. spokesman Adnan Abu Hasna said the U.N. had given Israel the coordinates of the building and the compound was also clearly marked with U.N. flags and logos. Large stocks of food and fuel used to supply hospital and water pumps were at risk of destruction, as were valuable U.N. archives dating back to 1948, Abu Hasna said.
Hours earlier, thousands of residents had fled their homes with the advance of Israeli ground troops into Gaza City's Tel Hawwa neighborhood. Many were clad only in their pajamas, and some were wheeling elderly parents in wheelchairs, one of them with an oxygen tank. Others stopped journalists' armored cars and ambulances pleading for someone to take them to a U.N. compound or to relatives' homes.
Rasha Hassam, a 25-year-old engineer, ran out of her apartment building carrying her screaming, crying, 6-year-old daughter, Dunia.
"God help us, God help us, where can we flee?" she cried. "All I want is to get my poor child away from here. We want to survive."
Thousands of others were trapped in Tel Hawwa's high-rise buildings by the fire, too afraid to even attempt to flee.
Three shells hit the Al Quds hospital in the neighborhood, setting its pharmacy building ablaze, trapping about 400 patients and staff inside the main hospital building, said Khaled Abu Zeid, a medic inside the building reached on his mobile phone. Gunfire was also reported around the building. It was not clear how many people inside had been wounded in the fighting.