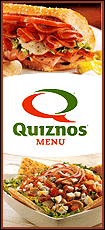 Dr. Roy Schoenberg, American Well's chief executive, calls the launch the "world premiere" of his technology that has been in the works for two years and is being offered around the clock, seven days a week. The service will soon be offered in several other states, and will become "very prevalent in 2009," he said.
The service is being provided in Hawaii by Hawaii Medical Service Association under a licensing agreement with Boston-based American Well. It is available for a fee to all Hawaii residents, including the uninsured and non-HMSA members. The Blue Cross/Blue Shield affiliate insures more than half the state's population.
"This is changing the face of how medicine is delivered in a very positive, safe and efficient way," said Dr. Patricia Avila, medical director of HMSA's Online Care.
Computers equipped with a Web camera are used to set up a live, face-to-face consultations where patients describe their symptoms and even show anything from a rash to a wound. They could get questions answered, get advice or prescriptions for anything but controlled substances.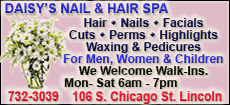 Dr. Dale Vincent, director of telemedicine at the University of Hawaii medical school, said there have been similar pilot projects, but nothing close to the scale of the HMSA system.
"It is a glimpse of the future," he said. "This program is going to be computer to computer, but in the very near future it's going to be mobile phone to mobile phone."
Online Care aims to provide convenient, affordable and instant access that has become increasingly difficult in Hawaii and other states with the shortage of doctors and specialists.
The disabled, elderly, residents in rural areas or people who simply can't get to a doctor's office are expected to benefit from the technology, although some may need assistance logging on.
The system does not replace the traditional doctor visits, Avila said. "This is to enhance the accessibly in those times when they need answers very, very quickly and need access to care."
Honolulu resident Paul King said he's eager to try the system.
"More and more, we're getting support in all parts of life online. Why not with doctors?" said King, who wants to use the system if he has a question about his 78-year-old father's medication or condition. "I don't think it's going to replace going into the office for a lot of stuff, but it's a good preamble."
To access the system, users must log on to HMSA's Web site and complete a one-time registration process that includes medical history.
Users can review credentials before selecting one of several local physicians. Besides general practitioners, several specialists will be available.
A 10-minute visit, which can be extended for a fee, will cost $10 for HMSA members and $45 for nonmembers. Administrators believe the majority of calls will be completed within the first 10 minutes. Payment is made online using a credit card.
After the visit, patients can leave ratings for the doctors like they would with an eBay transaction and have a summary of the visit forwarded to their primary doctor.
Medicine has used online video conferencing for years, especially for rural doctors and patients to communicate with specialists, but it has been slow to catch on for primary care because insurers would not cover it. Cigna Corp. and Aetna Inc. last year expanded pilot programs that compensate doctors who use a secure Internet site to make virtual house calls.