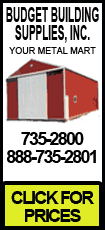 New Orleans pulled ahead at the start of the fourth quarter and Paul kept it that way, sending the Hornets to their first regular-season victory in Dallas since Jan. 24, 1998. The skid was 13 straight, although they won a playoff game here last spring.
Dallas' Jason Terry scored 28 points, and Dirk Nowitzki had 20 points and 13 rebounds, but the Mavericks dropped their fourth straight.
Dallas was coming off a hard-fought, last-second loss in Denver the night before -- and it showed. After controlling the game for most of the first half, then slipping into a tie after three quarters, the Mavs were only 3-of-12 with five turnovers in the final period when fans started heading for the exits.
The Hornets had lost their last game, two of three and three of five, a slump that's cost them first place in the strong Southwest Division. But coach Byron Scott expected his team to play hard after chewing them out for a lack of effort the previous game. Plus, they got a good night's sleep while the got behind and didn't pull out until a tight third quarter. Then James Posey hit a 3-pointer to put the Hornets up 84-81 early in the fourth and the Hornets never gave up the lead. That was Posey's only field goal.
Peja Stojakovic and David West each scored 16 points for New Orleans, and Devin Brown had 12. Antoine Wright was Dallas' only other scorer in double-figures with 15.
Kidd had a triple-seven, hitting that figure in points, rebounds and assists. He was 2-of-9 shooting, a slight improvement over the 1-for-9 he shot the previous two games.